There are two ways to recalibrate your installation, Full Calibration and Advanced Calibration.
Full Calibration Process
Complete the full calibration process if:
the camera no longer working / interaction is not working properly
you're setting up a new installation
any part of your system has physically moved
you've replaced or disconnected and reconnected any hardware
Advanced Calibration Process
Use the advanced calibration process if you:
need to make small corrections / fine tune your settings
need to correct your interpolation or adjust your camera angle (this is particularly useful for wall-ball games)
How to Perform a Full Calibration
Click on the Menu Button in the top left corner and click Calibrate.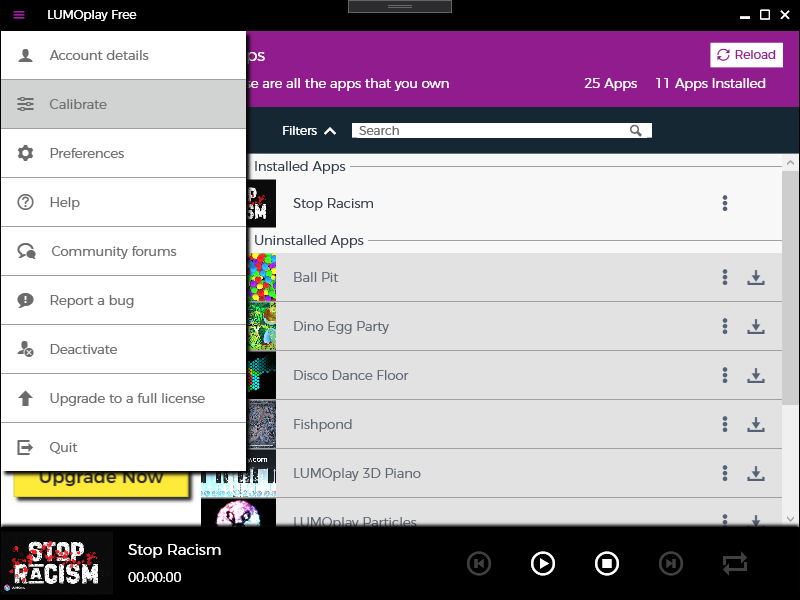 Follow the calibration wizard in the software to complete the calibration process. If you need more information about calibration wizard,
click here
.
How to Perform an Advanced Calibration
To open advanced calibration, you can press F2 on your keyboard or click on the Menu Button in the top left corner and select Preferences.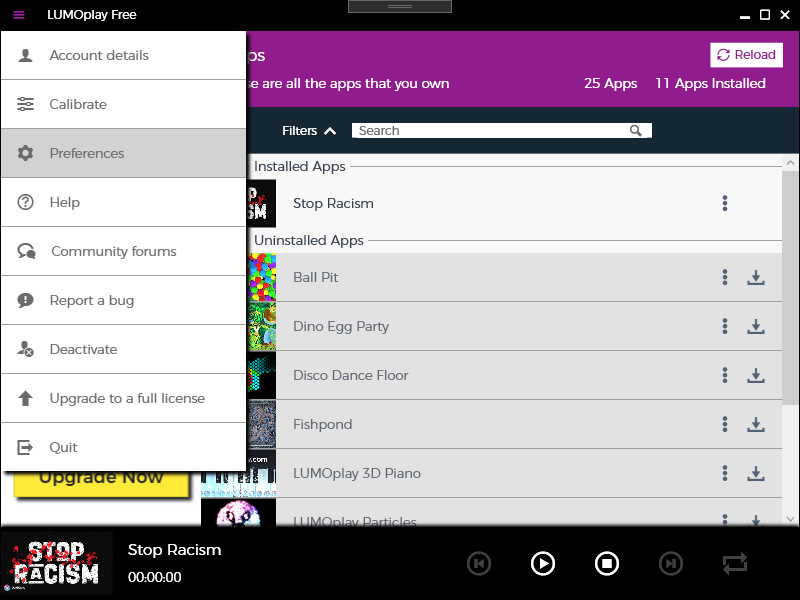 Once in the Preferences menu, click Advanced Calibration on the left side of the screen.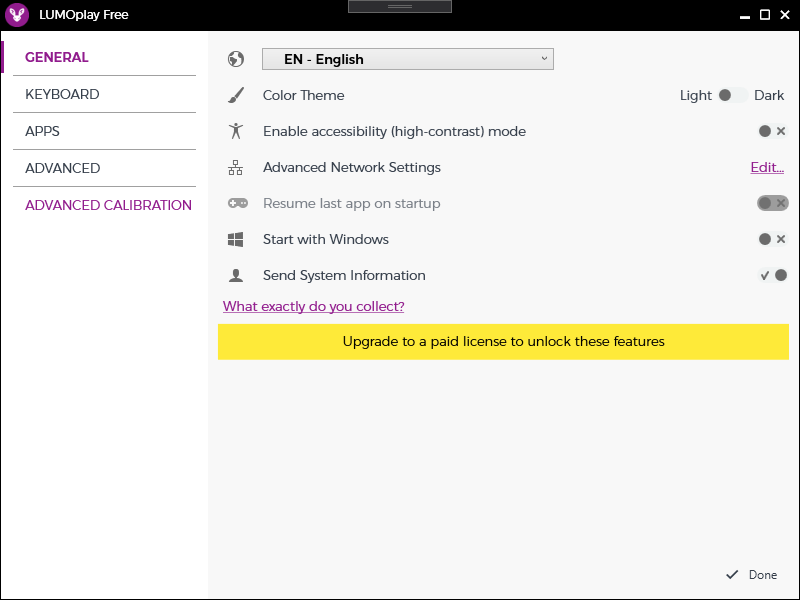 After navigating to the advanced calibration menu, you will see the following screen.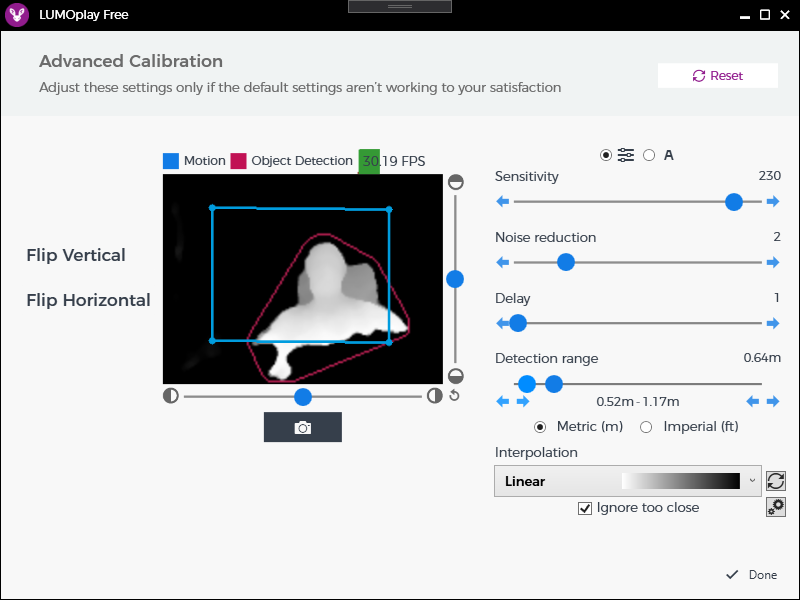 This screen combines several steps from the calibration wizard into a single screen. You can adjust the sliders to fine tune the camera's performance, adjust the mask, flip the video stream, and correct the gradient, all from the same place. If you need help with the setting, please watch the
Advanced Calibration tutorial video
.
When you're finished making adjustments, click Done or press enter.