In this section you will choose the display that you want the game to appear on.
Single Display
If you have only a single display, choosing is simple. Click on the display in order to select it.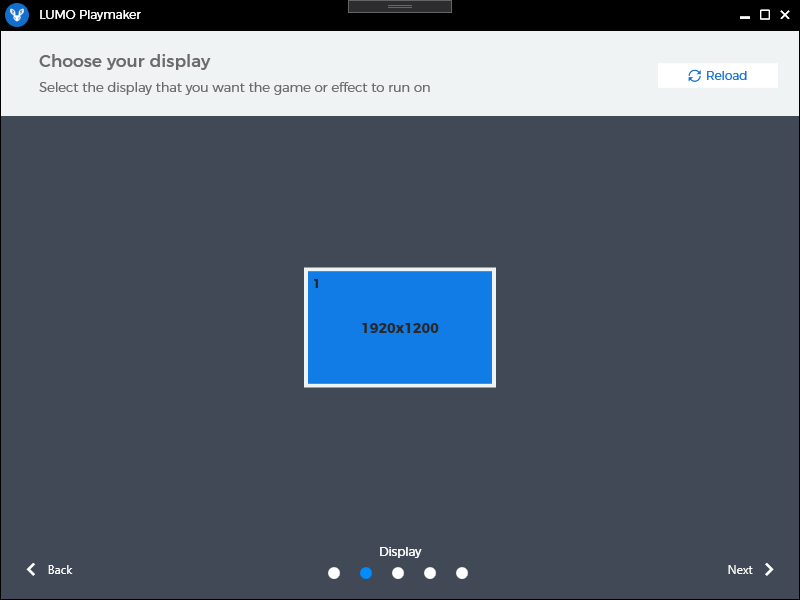 Multiple Displays
If you have multiple display options, you'll need to select the one you intend on using to show the LUMOplay application. A number will appear in the top-left corner on every display connected to the system. Determine which display that you want the applications to run on and click on the corresponding box representing your displays.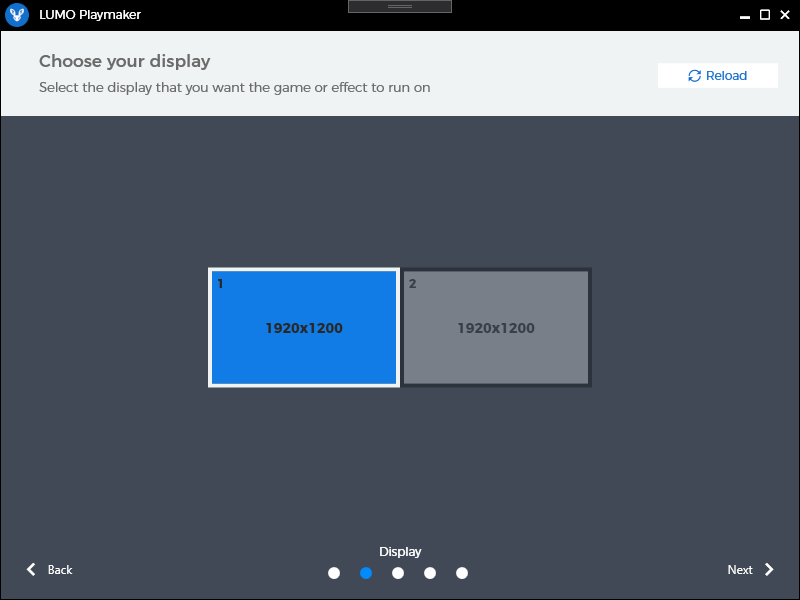 Display Not Appearing
If any of your display options are not appearing on the screen, please ensure that the cable connecting the display to the computer is plugging in properly, as well as the cable providing power to the display. You can unplug the cables and plug them back in, then click the Refresh button in the top right-hand corner of the application. Your displays may also be running in mirror mode where only one display is seen by the system and displays the same content on every display. You can correct this by holding down the Windows Key and pressing P and selecting Extend from the display that pops up. You will need to hit the Reload button in the top-right if you make any changes to your setup prior to selecting a display.