Note: This section is disabled for Webcams, Wall (Full Body), TV or Monitor, and Touchscreen setups.
In this section there is an option to dynamically calculate a flat plane based on the camera image.
Gradient Correction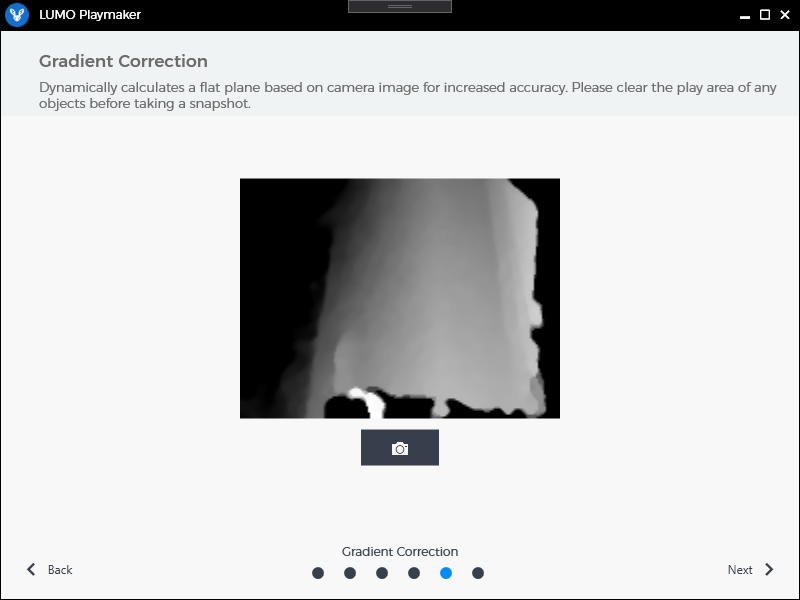 Before capturing the image, please move all objects out of the play area. This is intended for fine tuning the play area. It will take into account bumpy or non flat surfaces and give the camera a better idea of abnormalities in the play area.
Once you have cleared the area, click the button below the video feed. This will capture the image we use to improve motion tracking.