We do our best to test every LUMOplay release, but sometimes we miss a bug. If you encounter an error in the software, we encourage you to let us know about it so that we can fix it!
To submit a bug report, open the main menu and click on the "Report a bug" button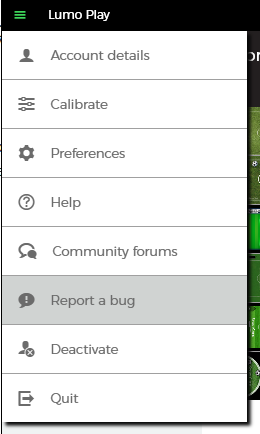 This will open a new window where you can enter details about the problem:
Please be as specific as possible; tell us what you did, what you expected to happen, and what actually happened.
We will respond to your bug report as quickly as possible after we receive it.