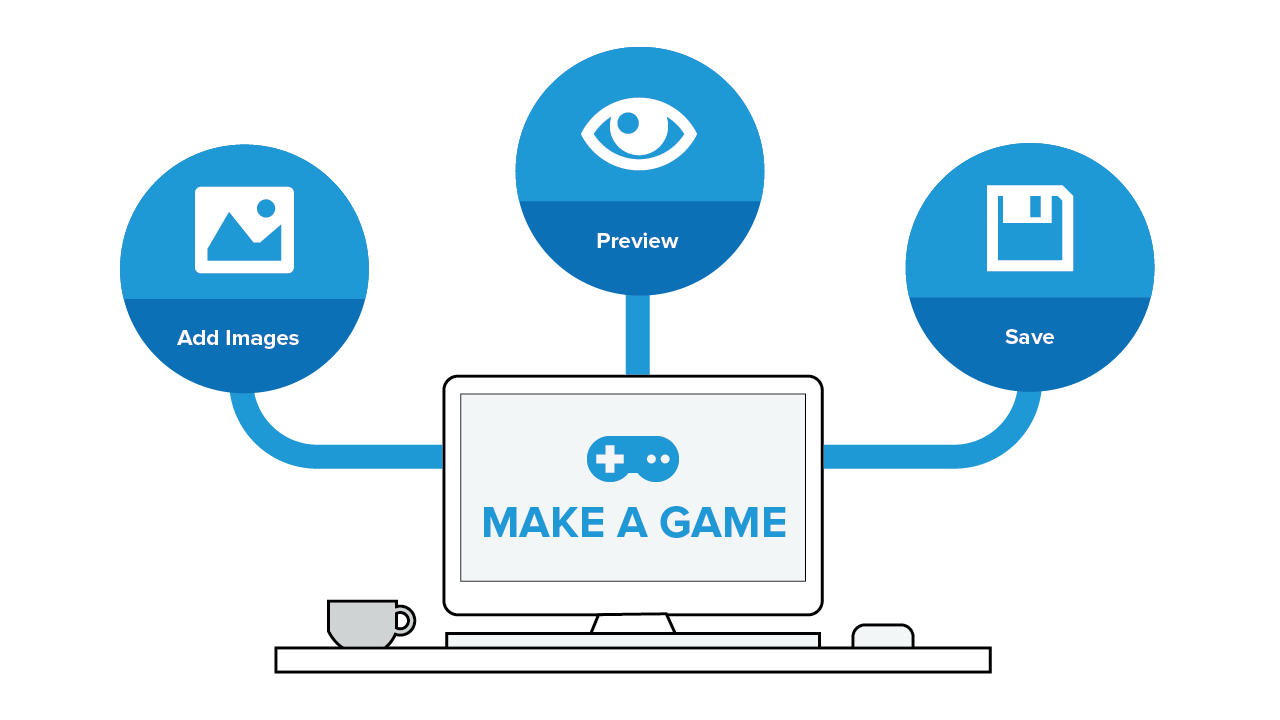 Motion Maker is a patented game design system by Lumo Play. 
Motion Maker templates let you design custom games or effects for your interactive display or digital sign without having to code.
No special skills or coding are required!
Simply upload your own graphics, adjust the settings, and preview your custom interactive floor, interactive wall, or touchscreen game in real-time.
Pay as you go
Each game you make using a Motion Maker template is sold separately, so purchased games and effects can no longer be modified.
Try before you buy with Lumo Play Pro
If modifications are required, you'll either need to create and purchase a new Motion Maker game each time you make a change, or use a Lumo Play Pro license to preview the Motion Maker game in your installation so you can get everything exactly the way you want it before you make your purchase.