Our payment processing platform (Stripe) works with many credit card companies to automatically update your card information for things like updating expiry dates etc.
However, if your credit card company does not support this, or if your card did not get updated correctly and a payment failed, you can manually add and remove your payment sources in your Account Dashboard.
1) Visit the Account Dashboard
You'll find the Payment Sources list in your subscription details.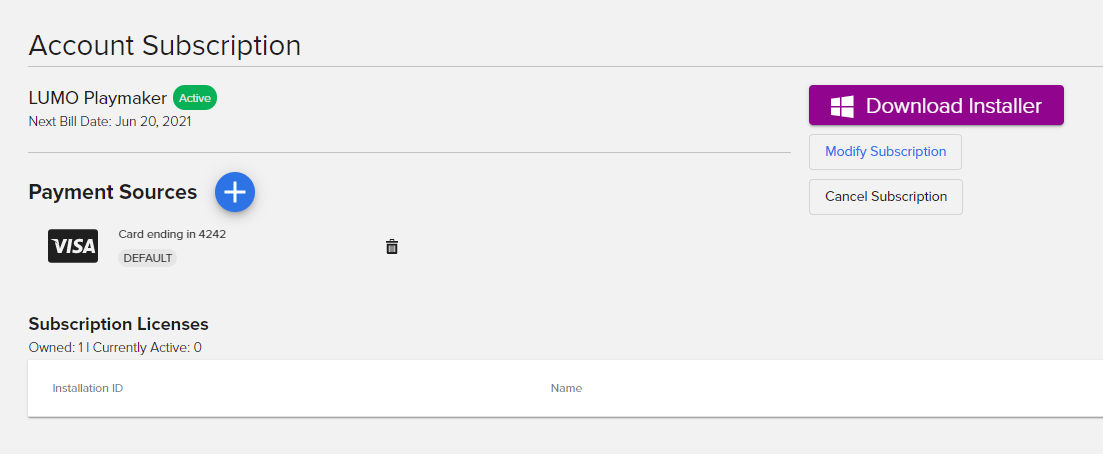 Generally you will only have one payment source defined, however if there is more than one, the source listed as DEFAULT is the one that is prioritized for subscription payments.
2) Add a new payment source
Click the + button next to Payment Sources.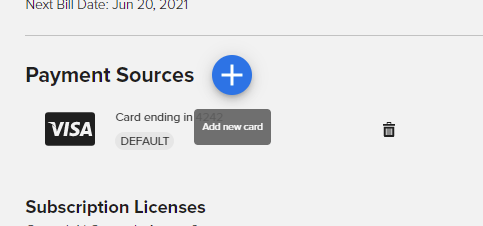 Fill out the billing details for your new card in the window that appears then click Add Card.
If all details were correct, the new card will appear in the list.
3) Delete the old payment source
Once your new source has been added, you will want to delete the old one that is current listed as DEFAULT. This will automatically set the most recently added payment source as the new default payment method for your subscription.
Click the delete button (trash can icon) next to the payment source you wish to remove, and follow the prompt that appears to confirm deletion.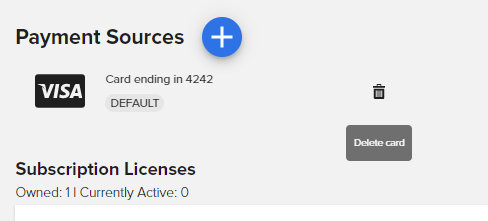 Questions? Contact us!