NOTE: This feature is only available to approved LUMOplay Resellers who joined the program after November 2021.
Once you are a LUMOplay Reseller, you will be able to create Activation Keys that can be sold alongside your customer's LUMOplay systems.
1. Log in to your LUMOplay.com account and visit your dashboard by clicking the top right corner (where your email address appears). Then select the see a 'Vendor Dashboard' section in the left side menu.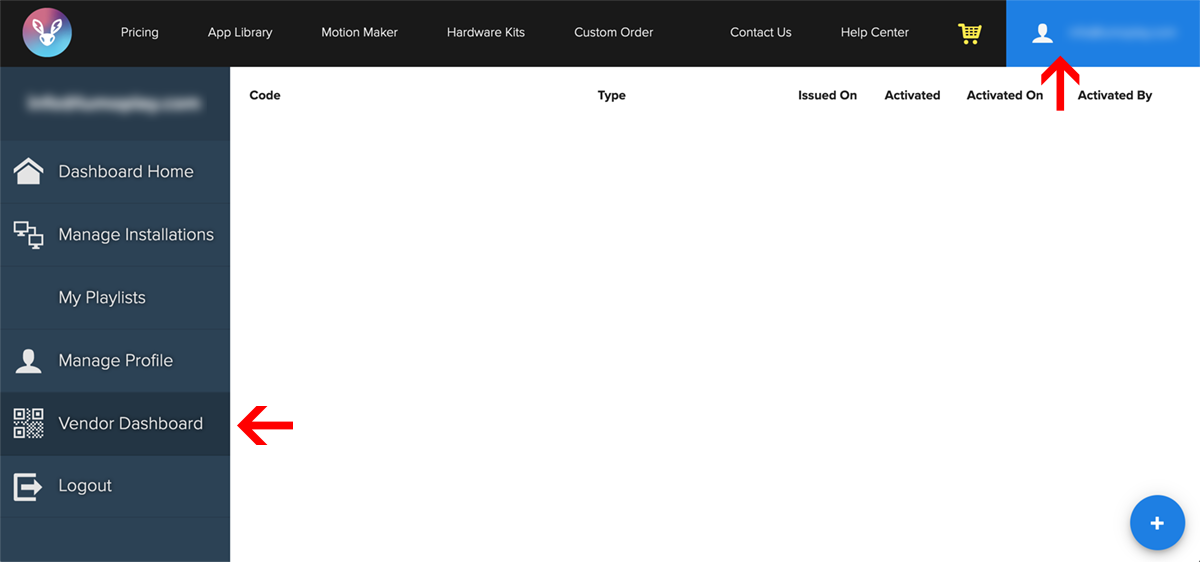 2. Click the blue circle with the plus sign in the bottom right corner to open the 'Add Activation Codes' window and select the number of codes you want to create.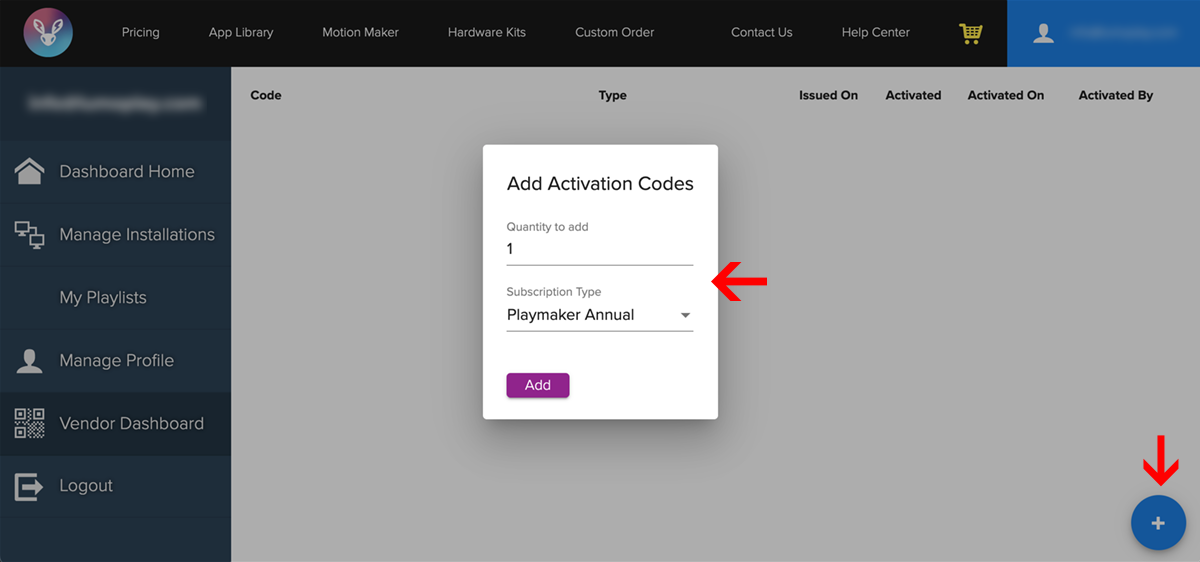 3. Select the type of annual LUMOplay subscription you want the code to activate. Be careful to select the correct type of subscription, because this will affect your billing. Billing details are in Schedule A of your signed Reseller Program Contract.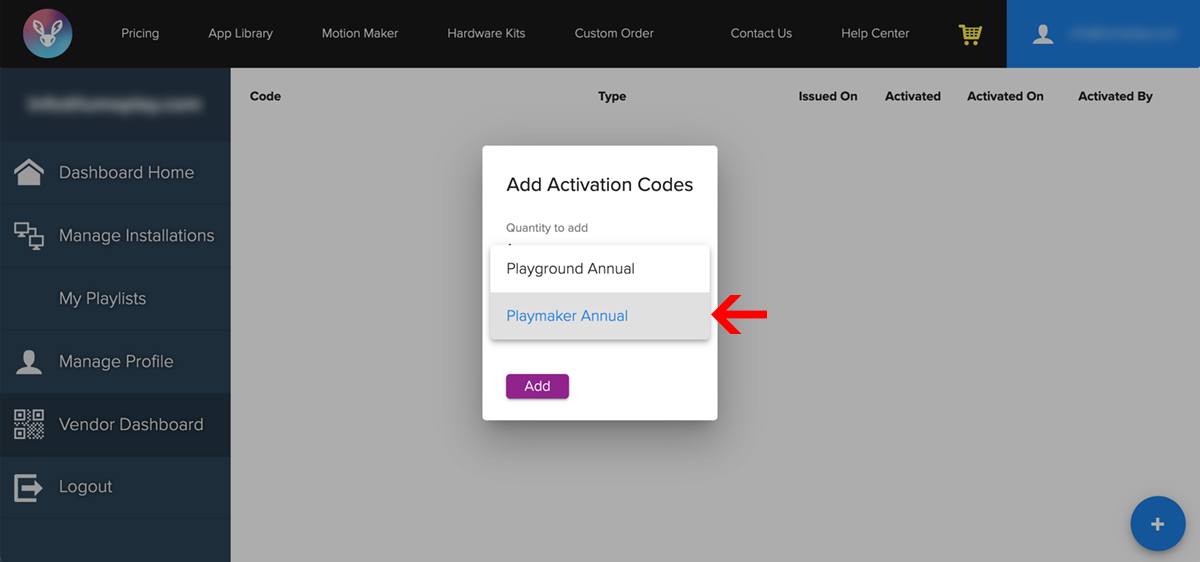 4. Click 'Add' to save your selection and create the code(s). You can copy the code to your clipboard immediately, or click 'OK' to close the window.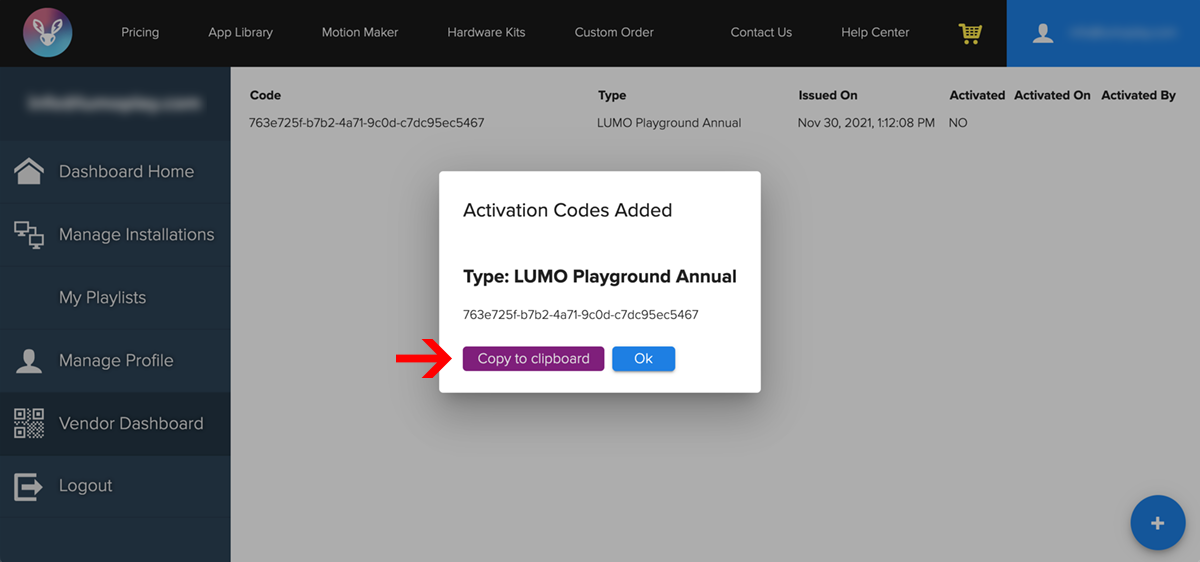 5. All of the Activation Keys you create will be listed on this page. As these codes are activated, you will see the date they were activated and who they were activated by. Each Activation Key can only be activated once.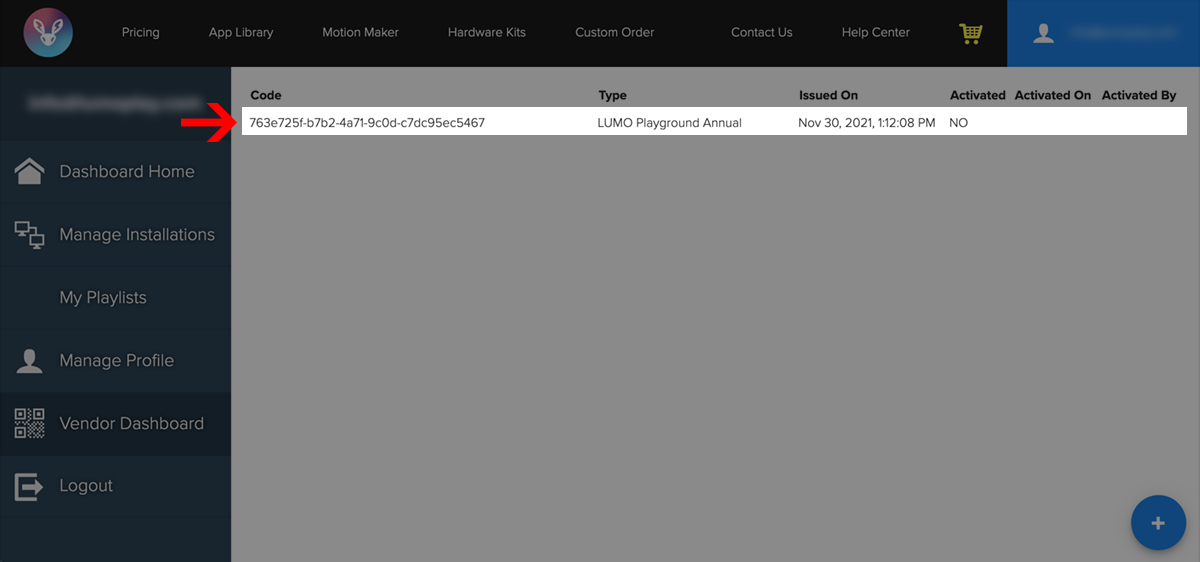 Please be sure to properly communicate our Best Practices to your customers, especially if they will be managing their own software once you deliver or install their system.
Next: Activating a subscription using an Activation Key
This is a new feature, and we know it needs improvement. We want your suggestions. Please leave a feature request here if you have ideas for how to improve the Vendor Dashboard.