Set up your equipment prior to calibrating LUMOplay software. If your equipment is moved or components are replaced, you will need to recalibrate LUMOplay.
Calibration instructions are available here.
LUMOplay is compatible with any touchscreen supported by Windows 10, including Surface Pro devices that meet our computer requirements.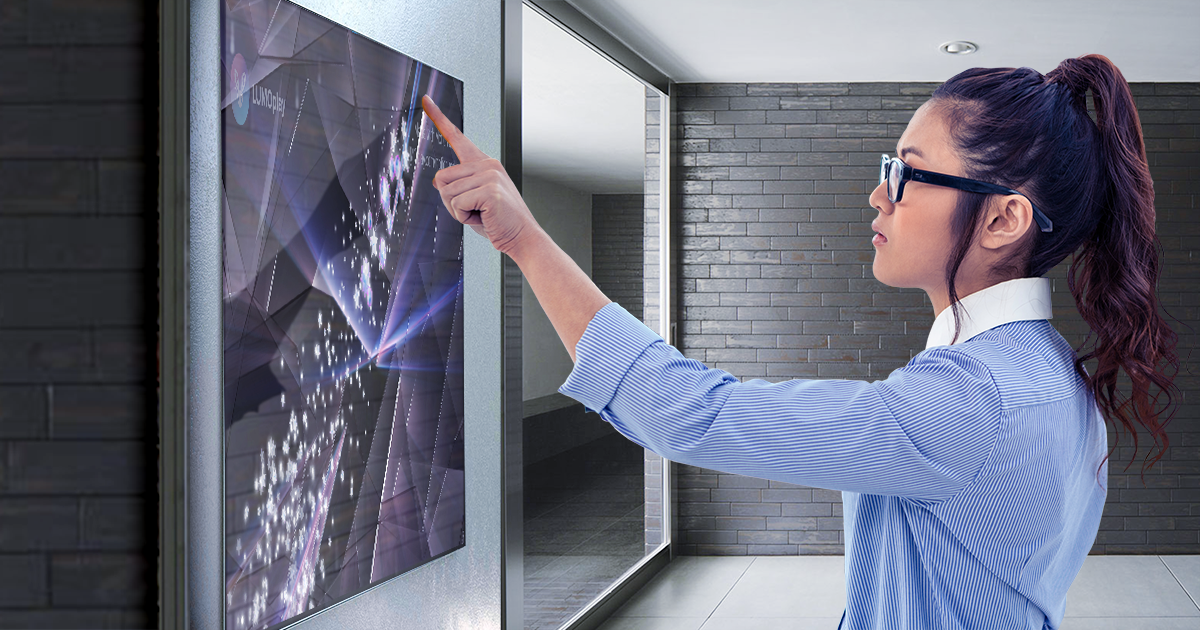 What you need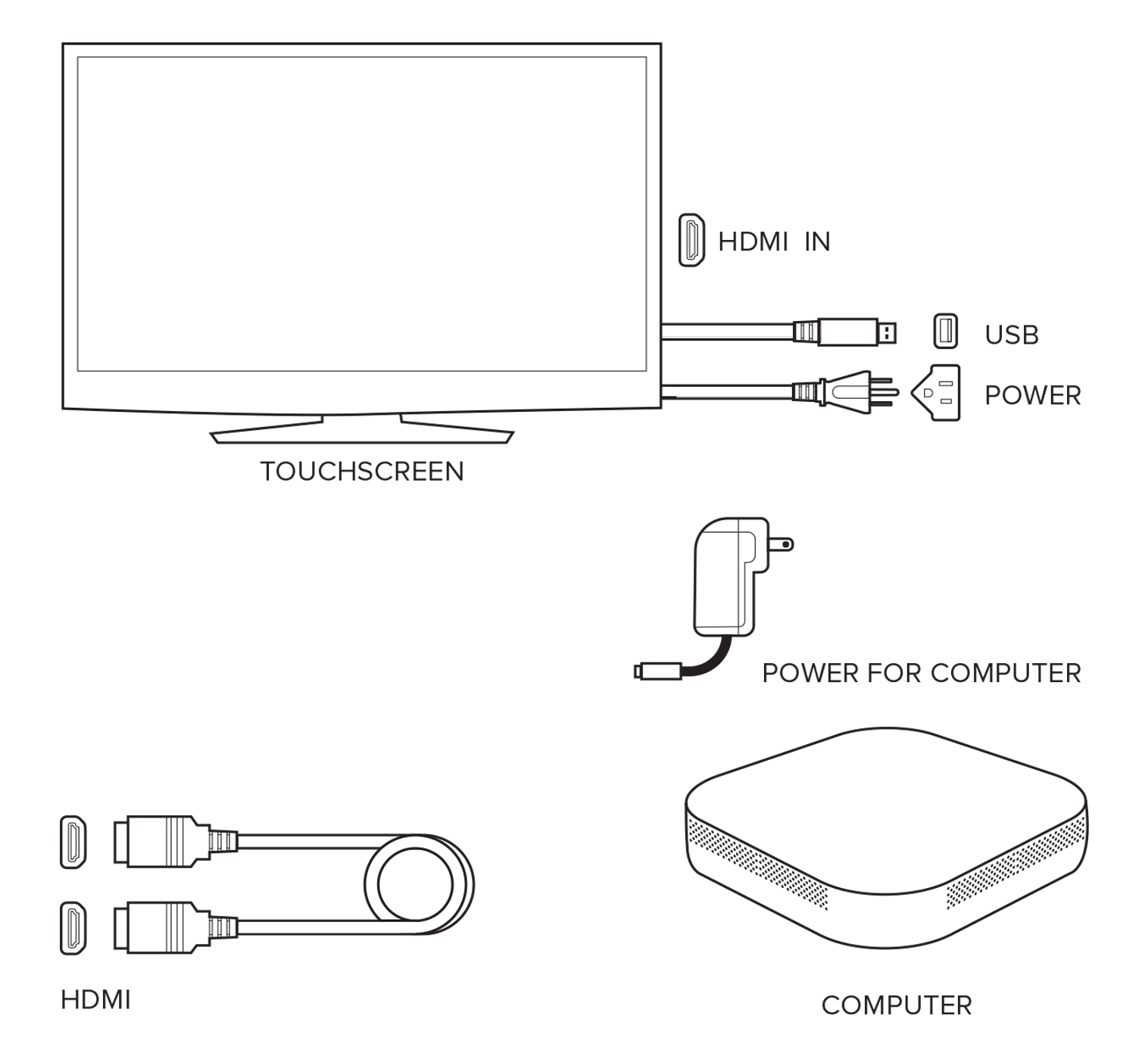 Except for the display, this equipment is included with the Simply NUC Hardware Essentials kit, or you can hire an audio-visual company to source your own equipment. If you're sourcing your own equipment, please review our hardware requirements.
How to connect the equipment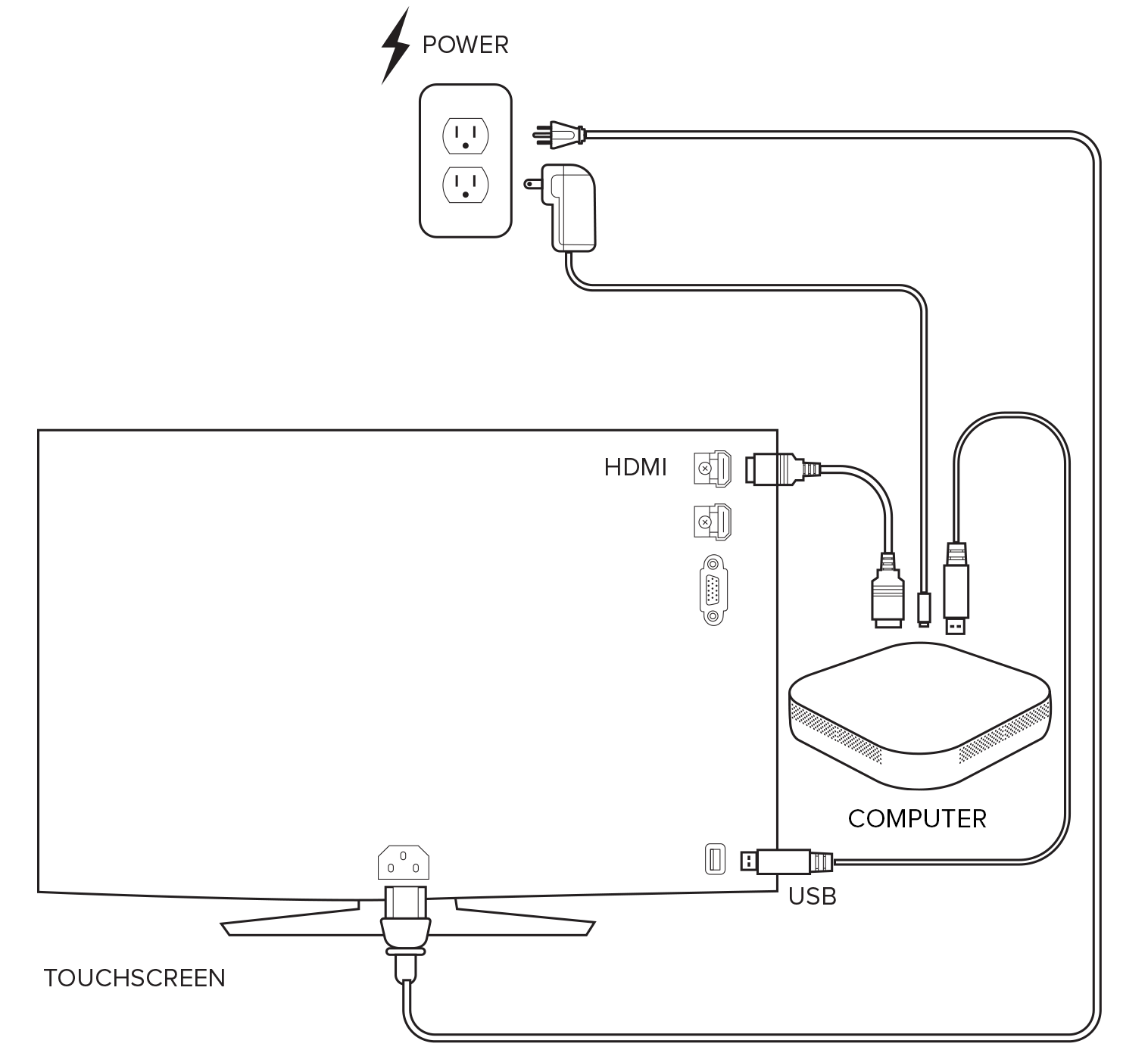 How to install the equipment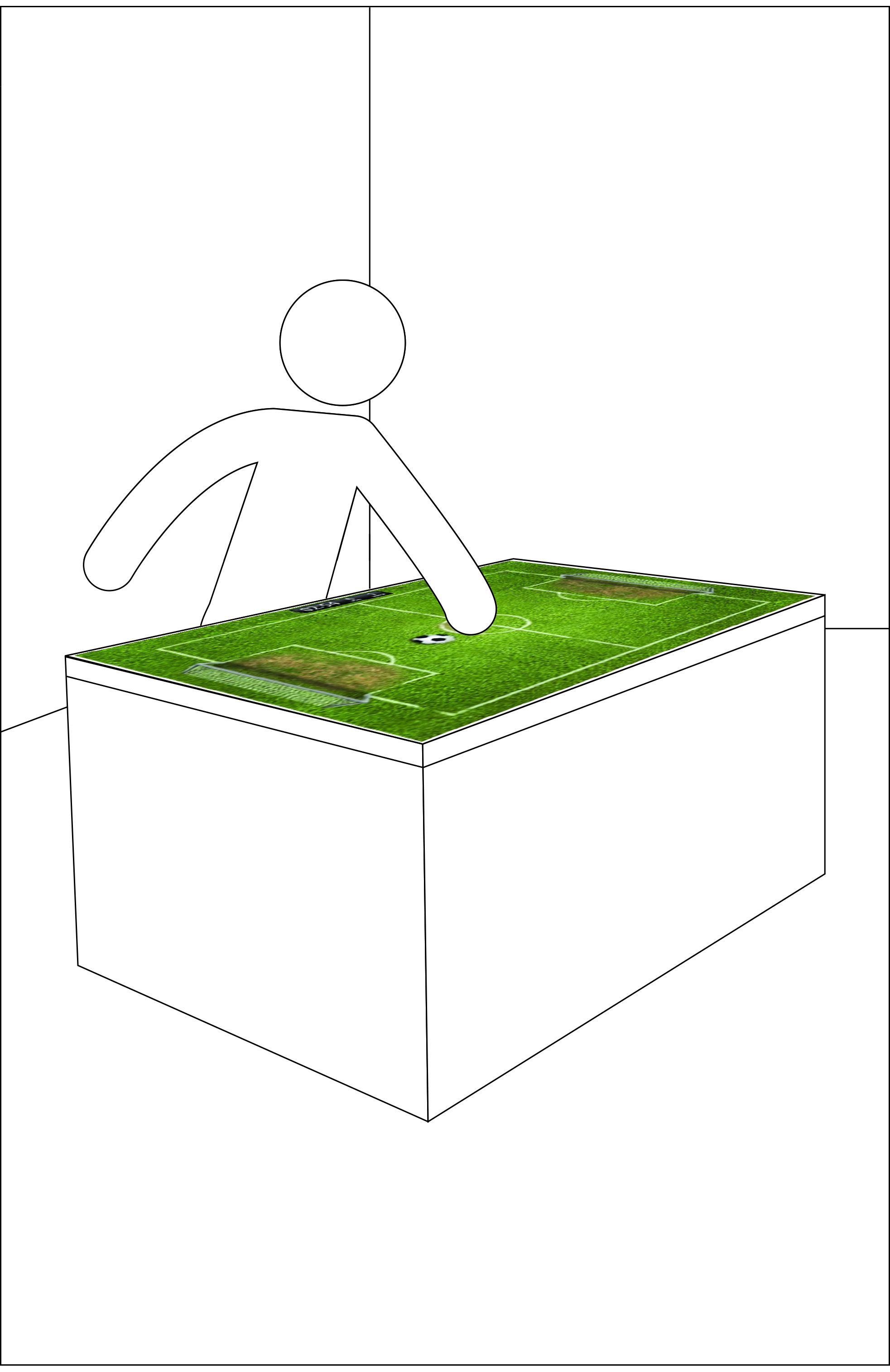 Touchscreens can be standalone or can be mounted inside a wall or table kiosk. If you are using Windows compatible touch-sensitive LED floor or wall tiles, they will be recognized by LUMOplay as a touchscreen.
Connect the touchscreen display to your computer via USB and HDMI.
Plug in and turn on the computer and the projector and launch LUMOplay.
NOTE: Touchscreen displays do not require a camera, so you will not need to go through the camera calibration steps. Once you choose your touchscreen as your LUMOplay display, your calibration will be complete.
Still need help? Contact us!