Set up your equipment prior to calibrating LUMOplay software. If your equipment is moved or components are replaced, you will need to recalibrate LUMOplay.
Calibration instructions are available here.
IMPORTANT: The augmented reality photo booth apps available on LUMOplay.com are only compatible with the Kinect camera for Xbox One and the Windows Adapter. These products are no longer manufactured or supported by Windows.
If you wish to use an augmented reality photo booth app in a commercial setting, or if you need a custom app developed, please contact us. Similar apps can be developed for current cameras, but they do not include Microsoft's free skeletal tracking SDK, and therefor cannot be included with LUMOplay's low-cost subscription.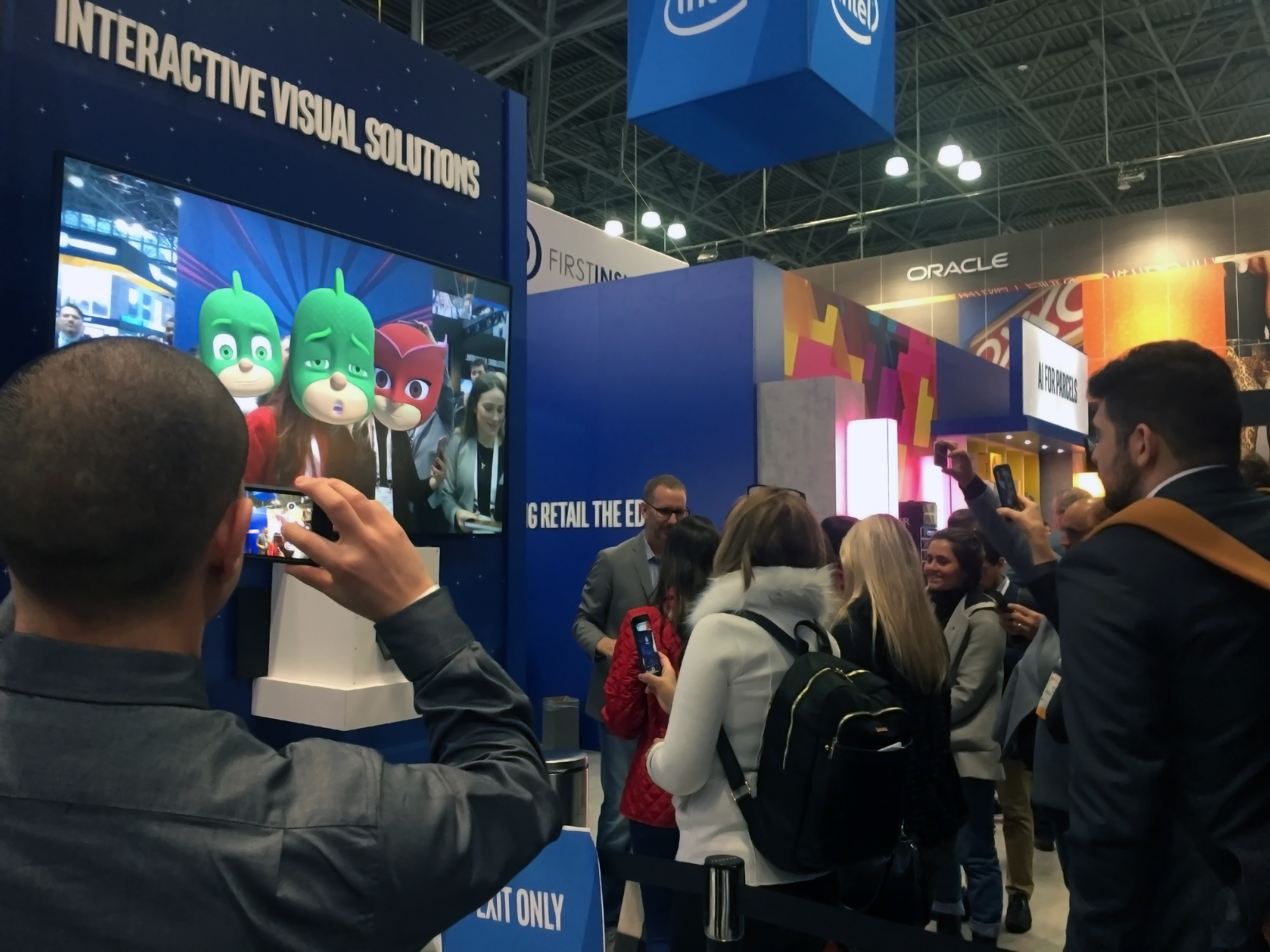 What you need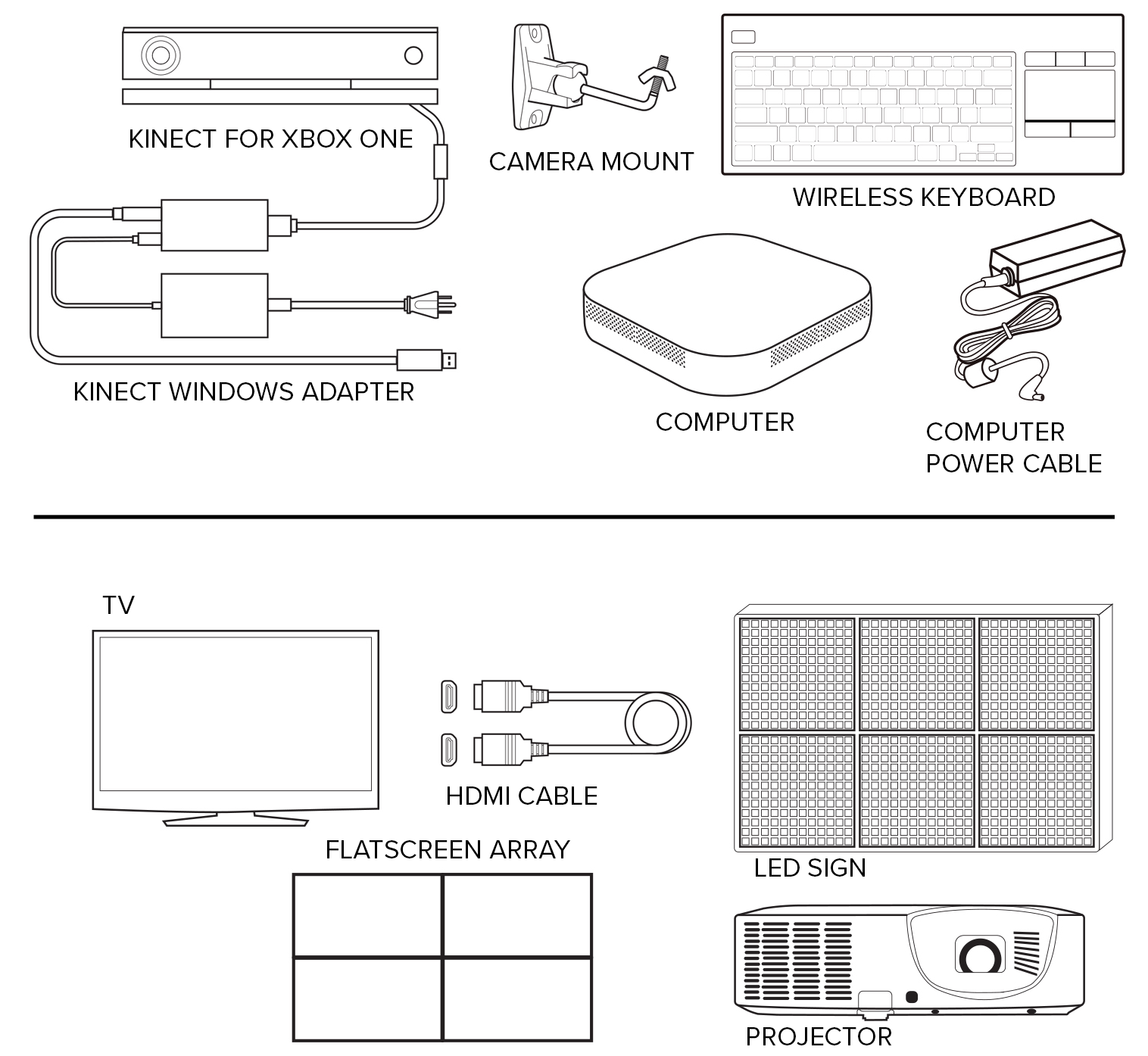 Except for the Kinect for Xbox One camera and adapter, the equipment needed to make an augmented reality wall projection wall is included with the Simply NUC Interactive Wall kit (which includes an ultra-short-throw projector). If you wish to use your own display, you can use the Simply NUC Hardware Essentials kit. Alternatively, you can hire an audio-visual company to source your own equipment. If you're sourcing your own equipment, please review our hardware requirements.
How to connect the equipment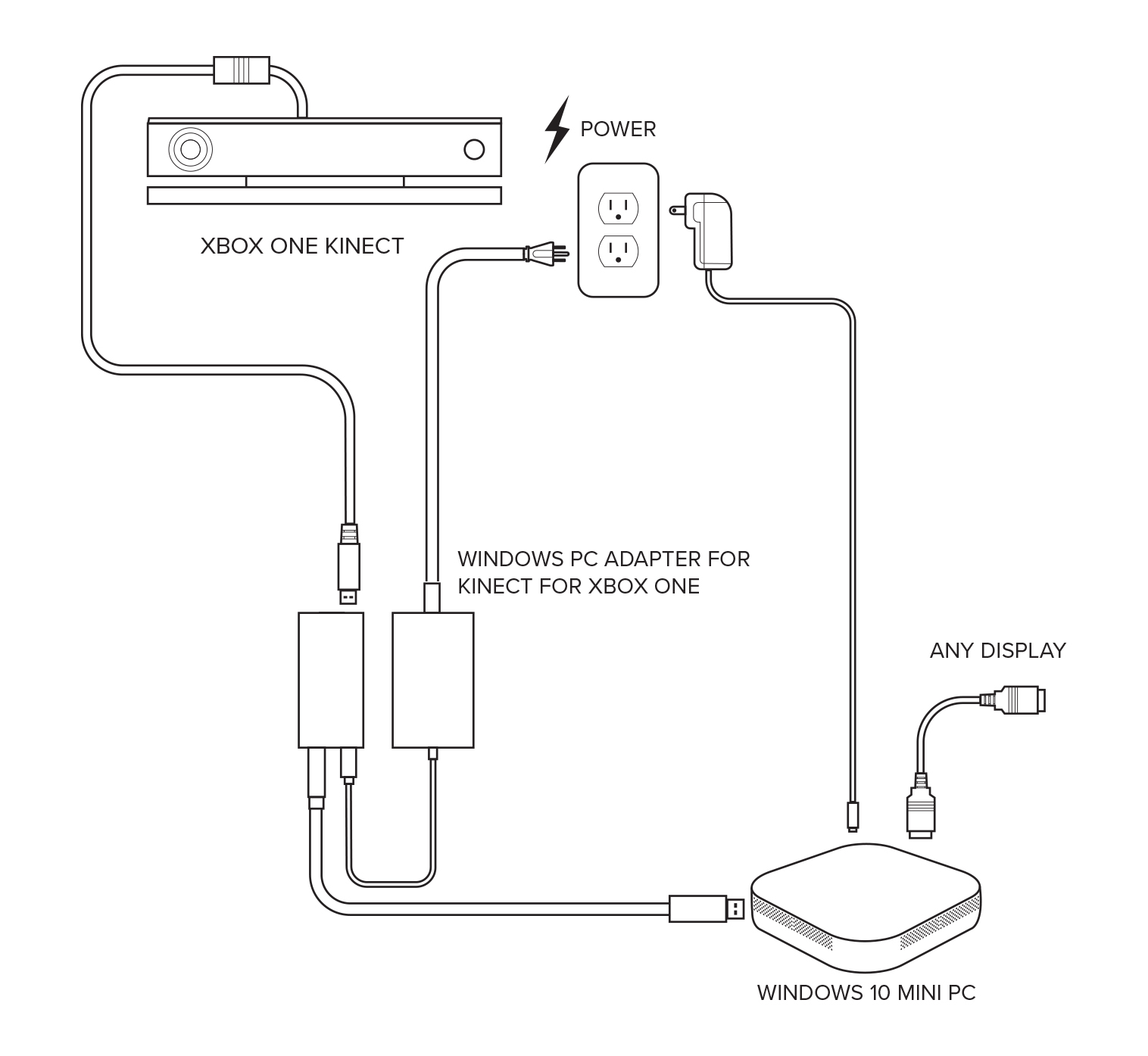 NOTE: If you use a USB extension cable to extend the distance between your camera and your computer, you must use a powered data-transfer cable (USB extension cables designed to extend the length of charging cables will not work). Check our current recommendations to find links to appropriate USB extension cables and other equipment.
Apps that use the Kinect for Xbox One recieve limited support.
How to install the equipment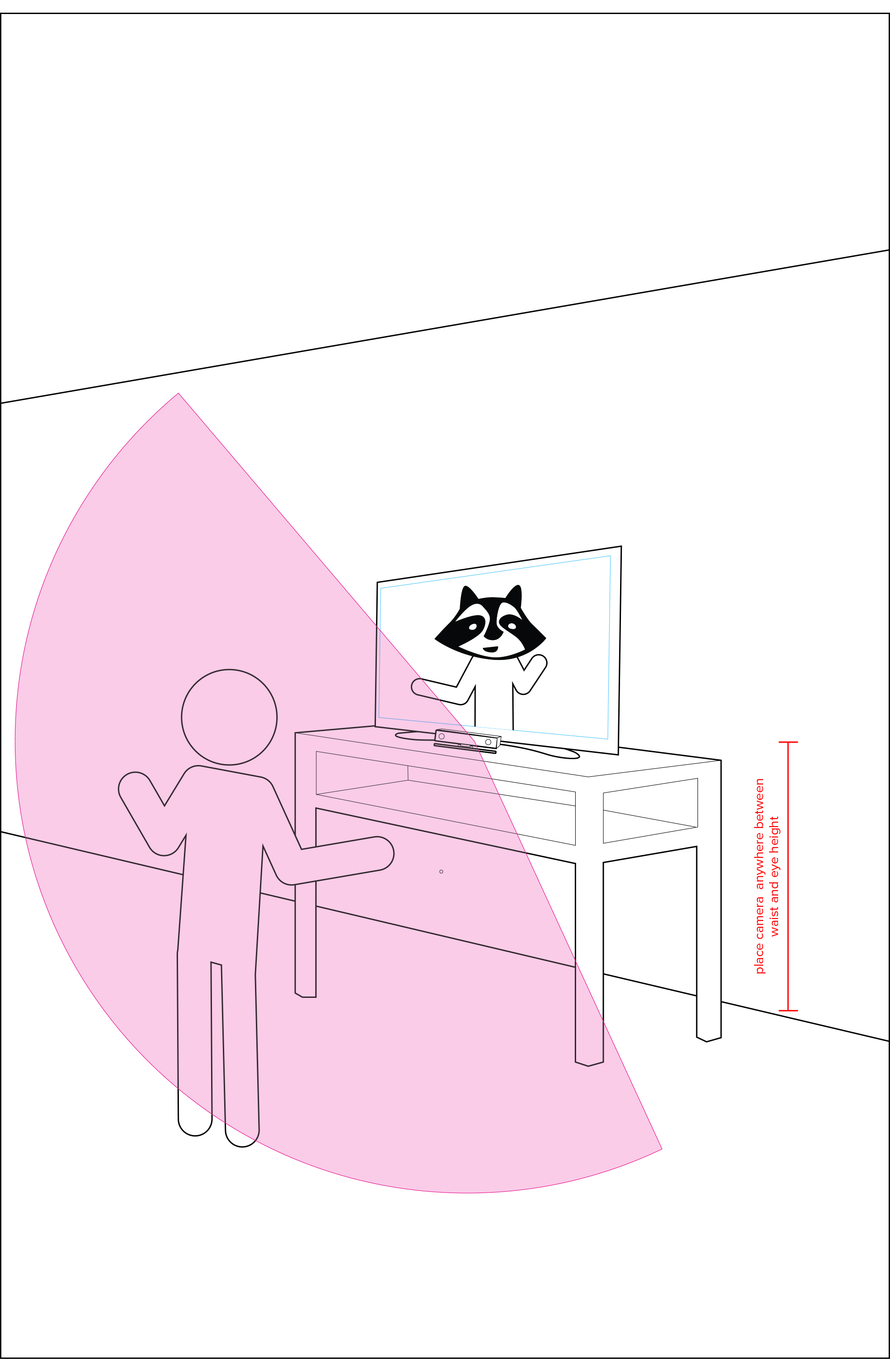 Some augmented reality photo booth apps include a special menu to adjust the angle and lighting of 3D models, and to set the Photo Booth features. You can access this menu by pressing F1.
If you want to customize a Photo Booth app, add a connected printer, or add the ability to share photos to social media or email, contact us.
Mount the Kinect for Xbox One somewhere between waist and eye height by placing it on a table or mounting it using a camera mounting bracket.
Connect the Kinect to the Windows Kinect adapter, and plug this into the computer via a USB3 port (they are usually blue). Plug the power cable for the adapter into an outlet.
Connect any display to your computer using an HDMI cable.
Plug in and turn on the computer and the projector and launch LUMOplay.
Download the photo booth printing app
For photo booth apps that include the ability to print a photo, we offer a simple external app that will allow LUMOplay to send the images taken to a printer for automatic printing. Click here to learn more.
Recommended printer
For commercial installations, we recommend DNP's DS-RX1 HS printer.