LUMOplay has a filter option that defaults to showing you the apps that are appropriate for the setup you chose during your calibration.
For example, if you chose 'Floor' as your setup type, wall apps will not appear in your App list unless you change the filter settings.
You'll find the filter option next to the search bar in LUMOplay.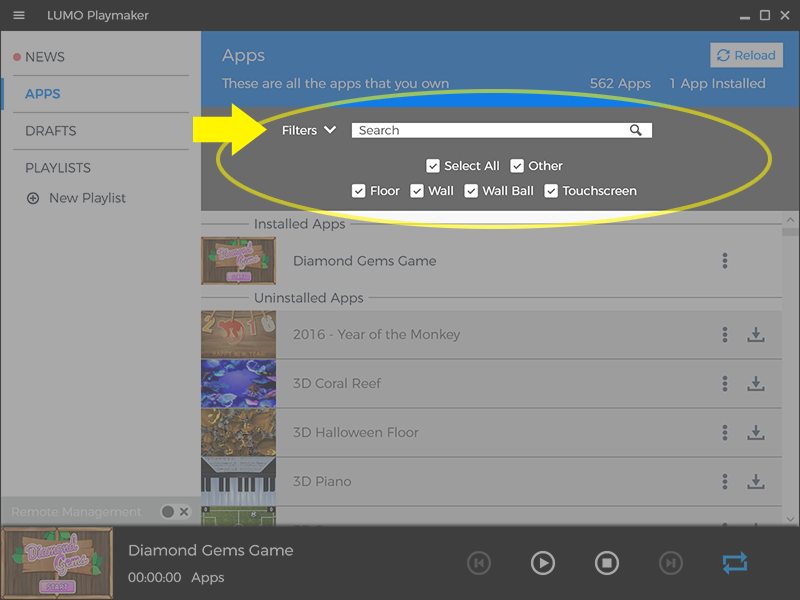 If you create a custom app with a Motion Maker template and you cannot find it in your app list, you should be able to find it by searching for the name of the app you created or by changing your filter settings to 'Select All'.
Still have questions? Contact us!