IMPORTANT: Remote playlists are a feature available in LUMO Playground and LUMO Playmaker. Playlists are not available with LUMOplay Free.
Remote playlists allow you to control the content on your LUMOplay installation from any computer connected to the internet, or from your phone. Your installation needs to be connected to the internet.
How to create a remote playlist
1) Turn 'Remote Management' on in the LUMOplay desktop app.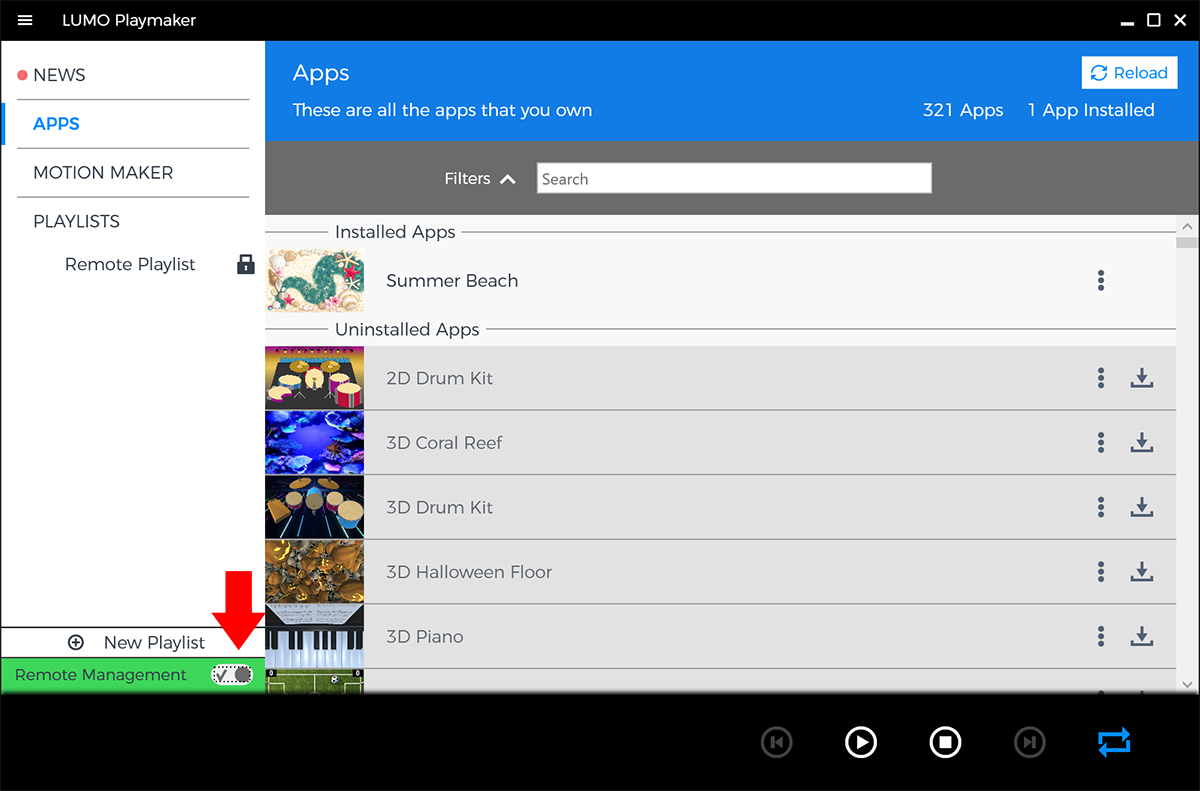 2) Log in to your account at LUMOplay.com and select 'Manage Games and Installs. Go to the Playlist section (middle, highlighted in pink), and click the plus sign to create a new playlist.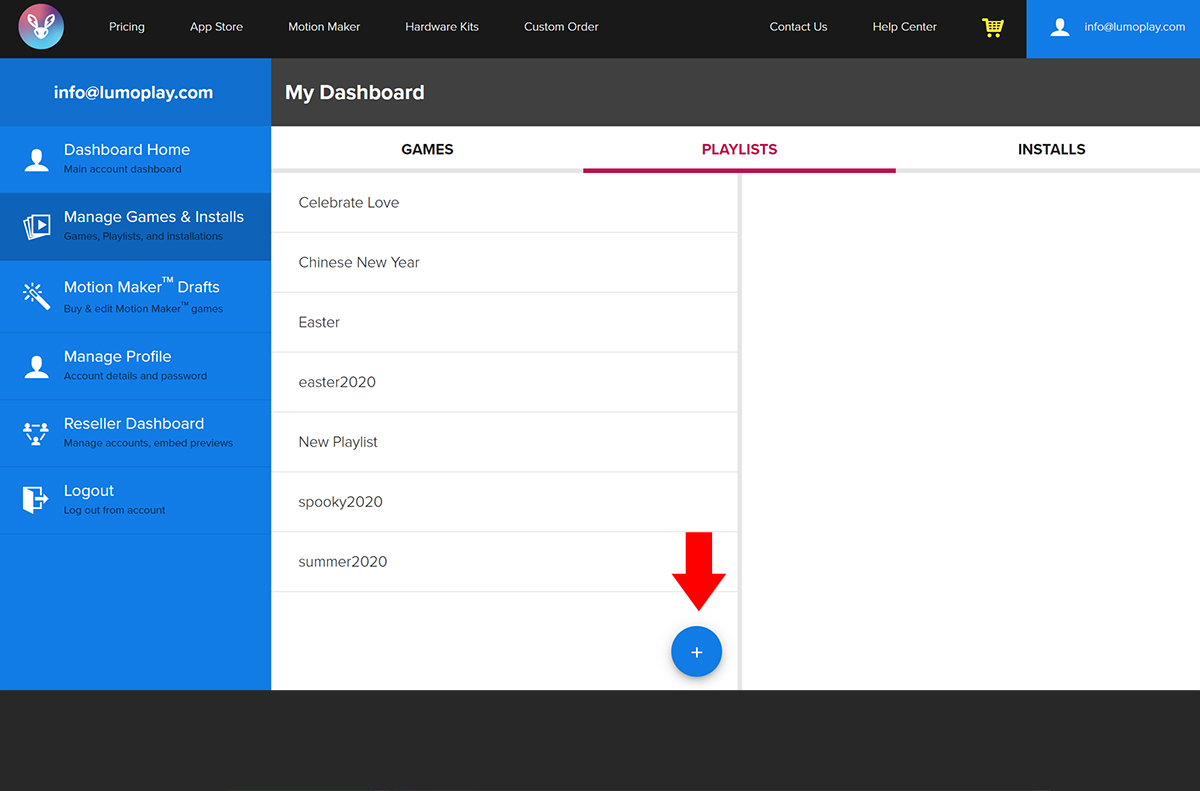 3) Name your playlist.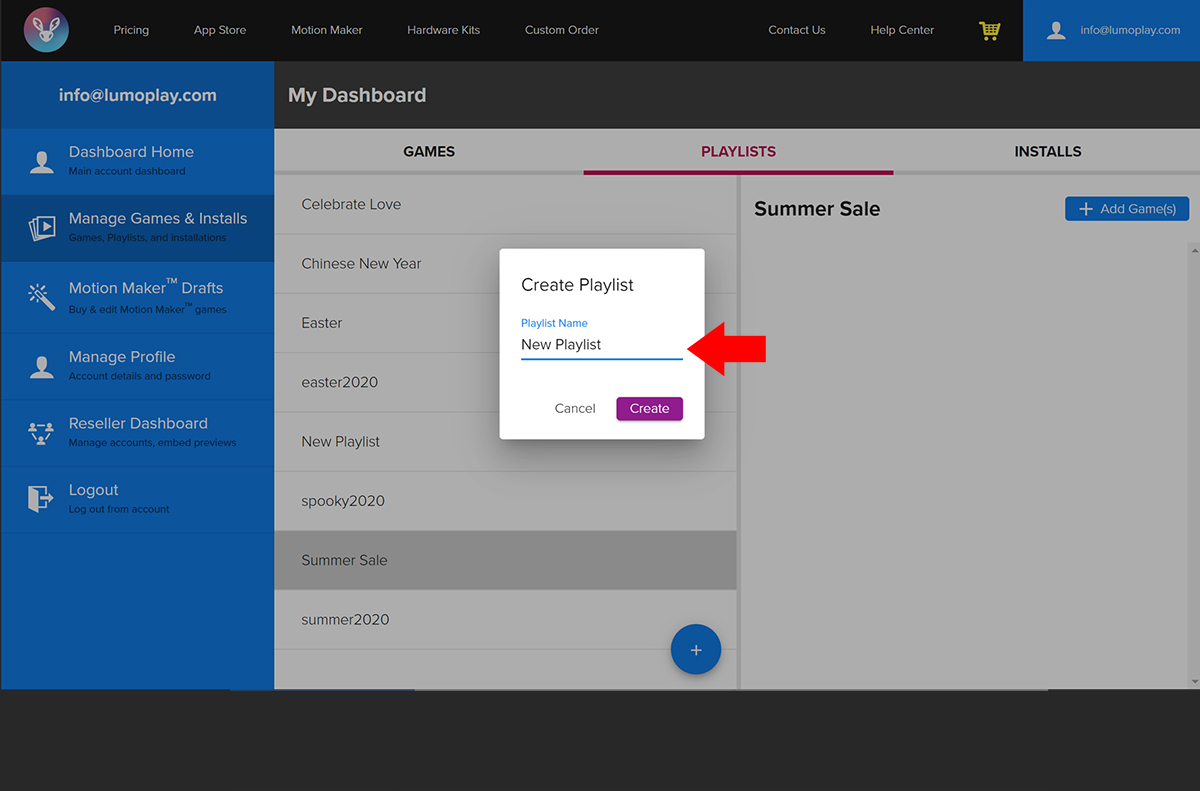 4) Click 'Add Games' to add the apps you want to the playlist.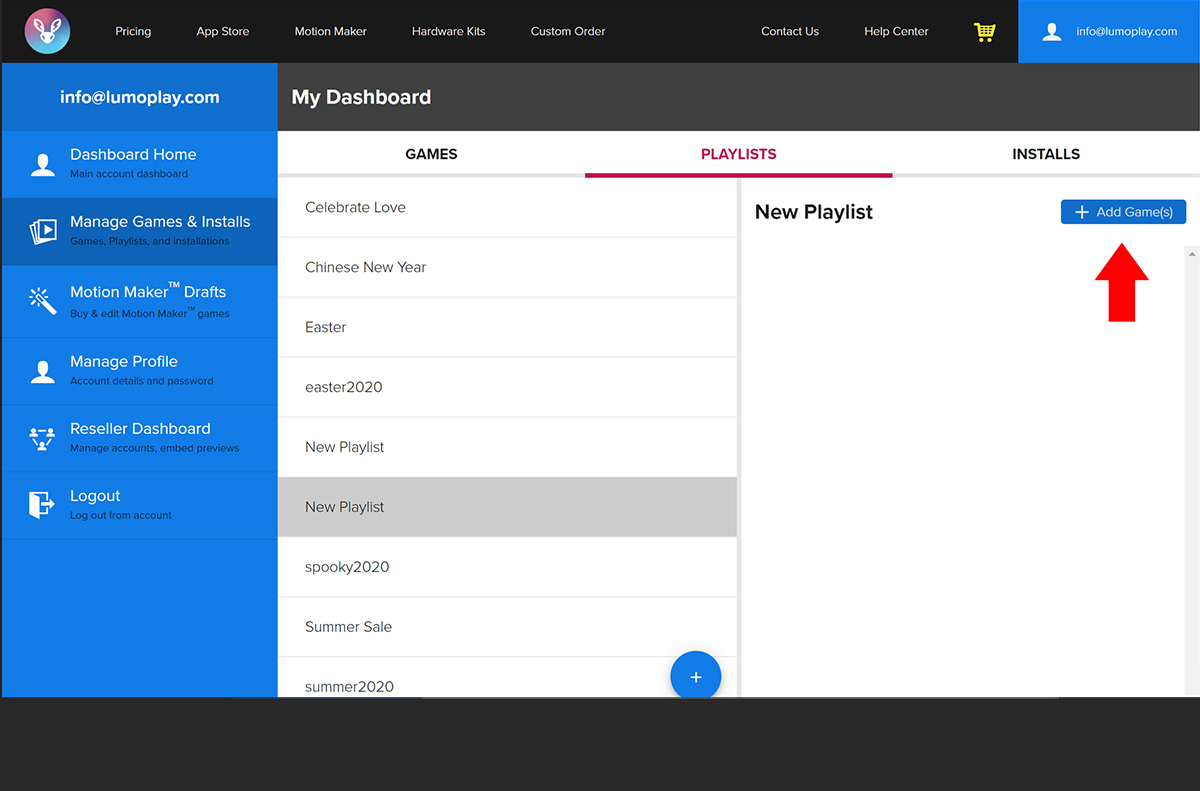 5) Check the box beside the apps you want to add and click 'Select'.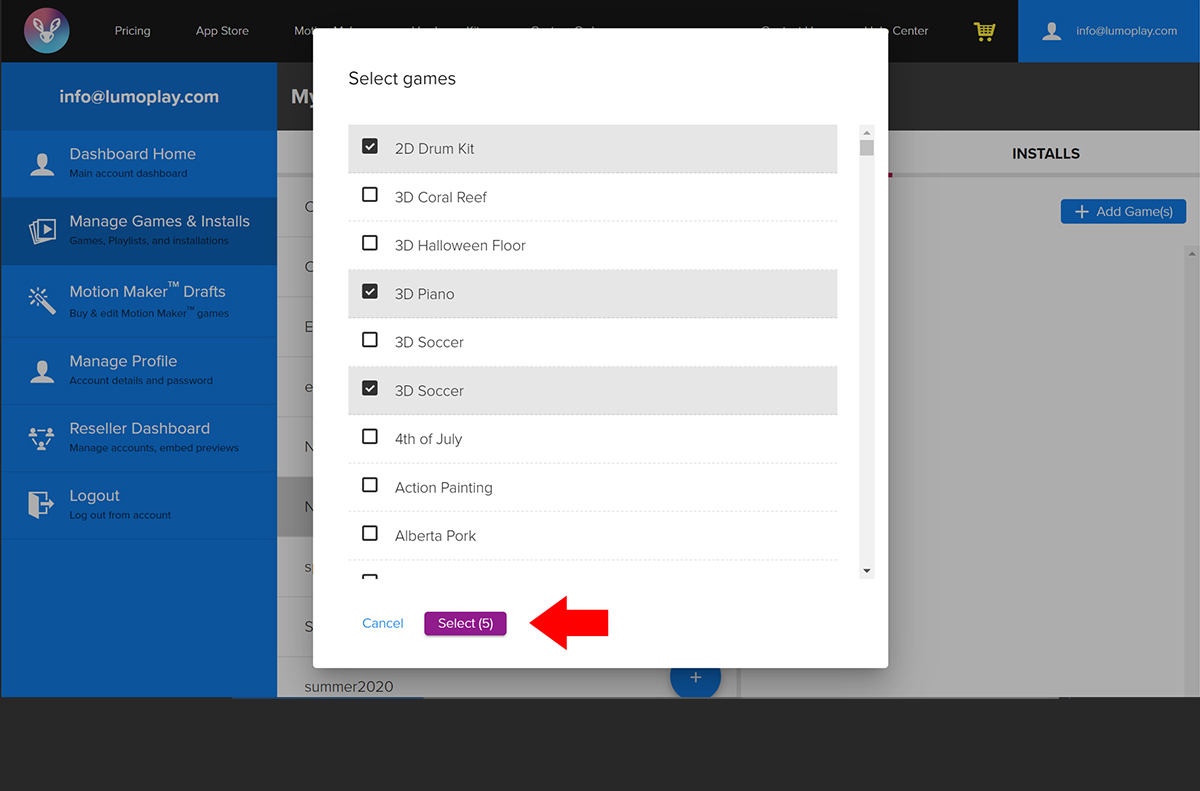 6) Make sure you know what your installation name is, if you have multiple installations. You can find your installation name by choosing 'Account Details' in the LUMOplay desktop app.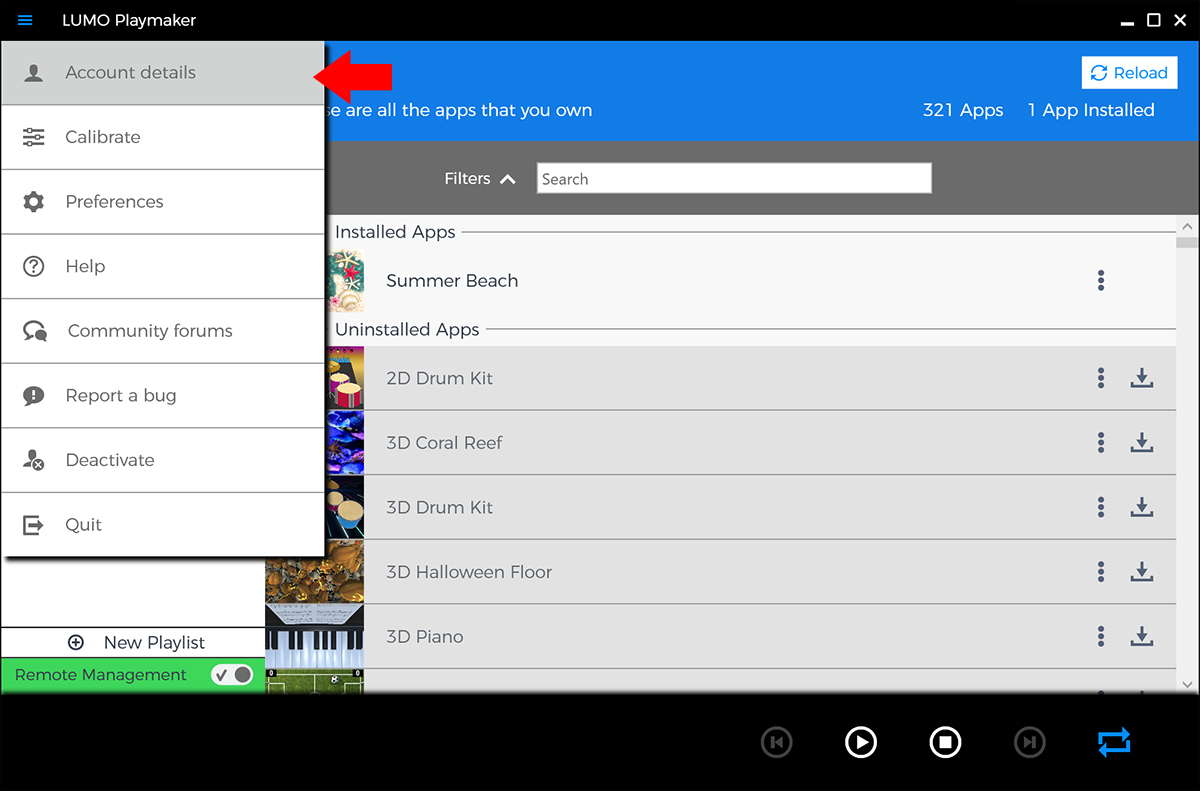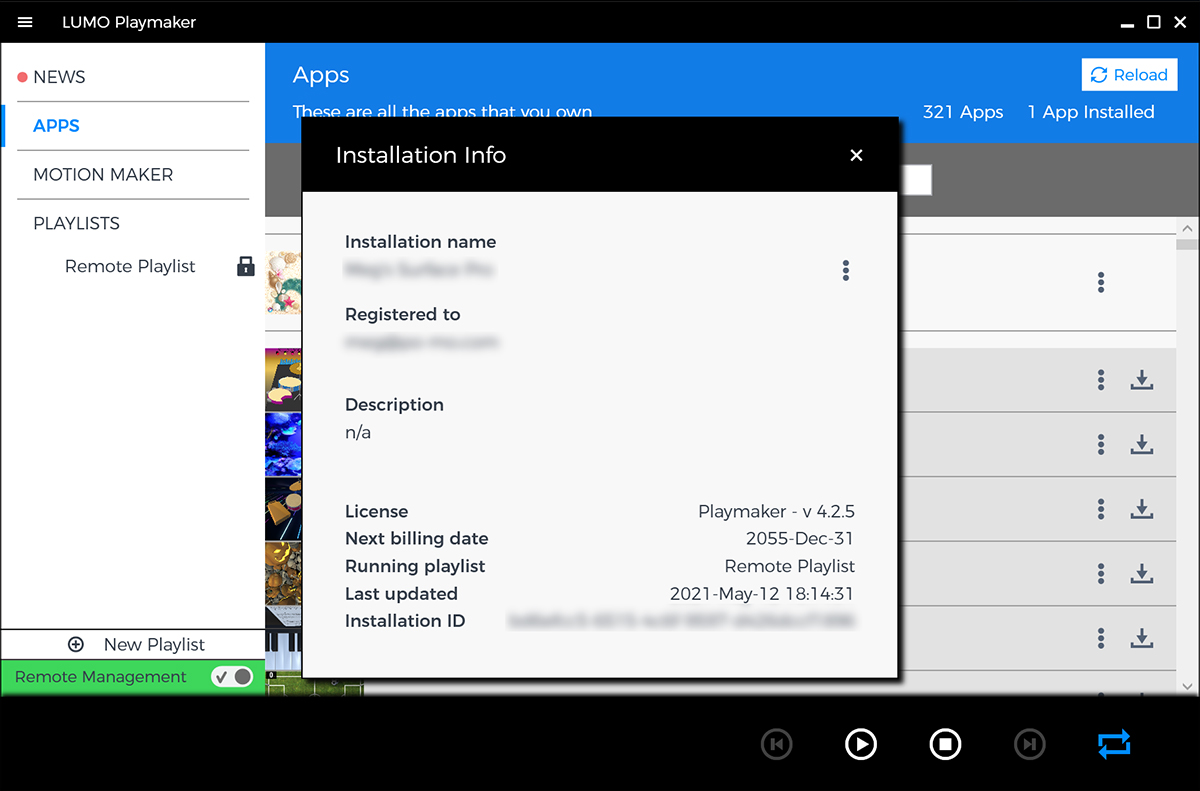 7) On the LUMOplay website, click 'Installs' and choose the installation you want to send a playlist to.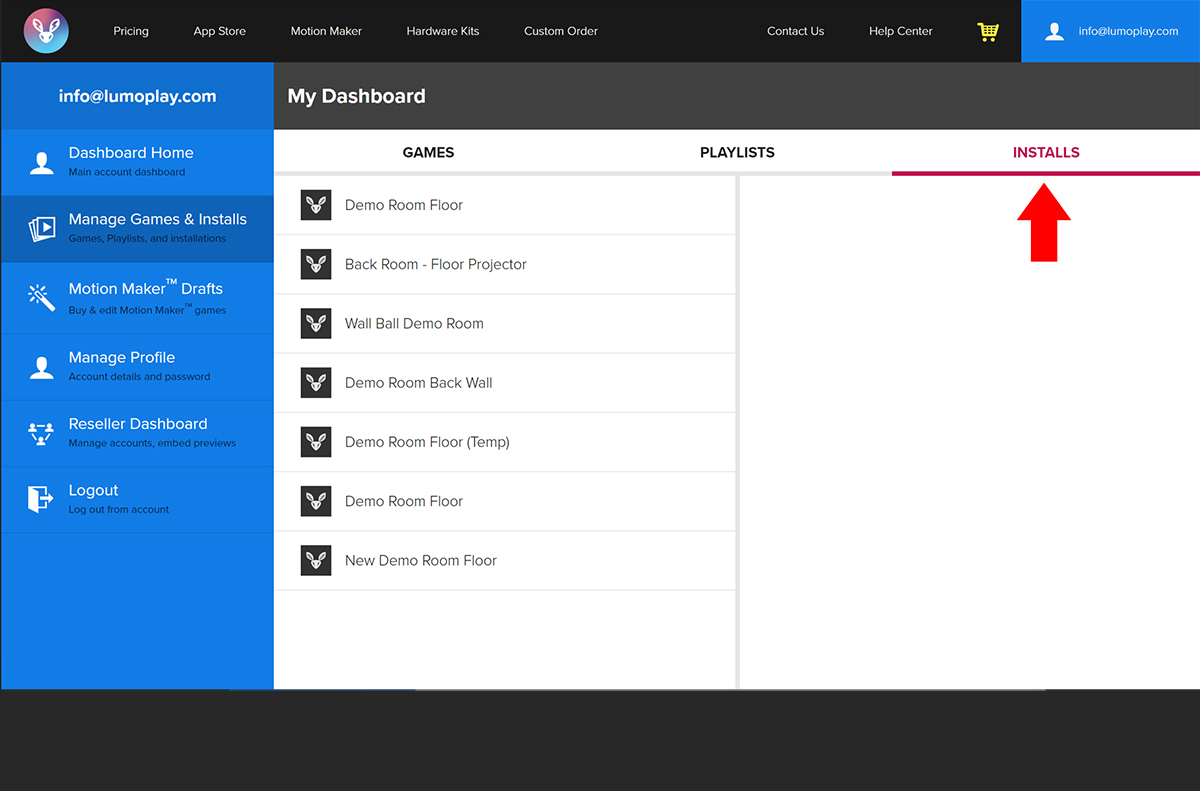 8) Click 'Select Playlist'.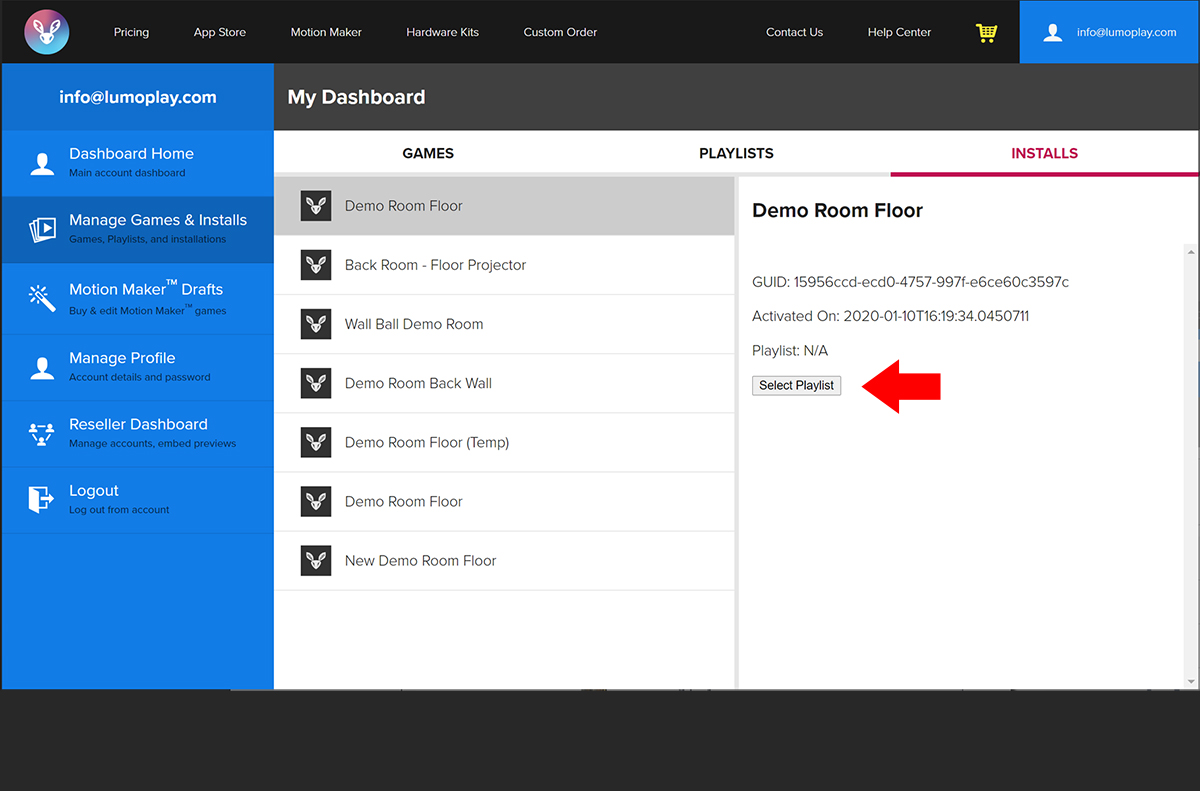 9) Choose the playlist you want to use.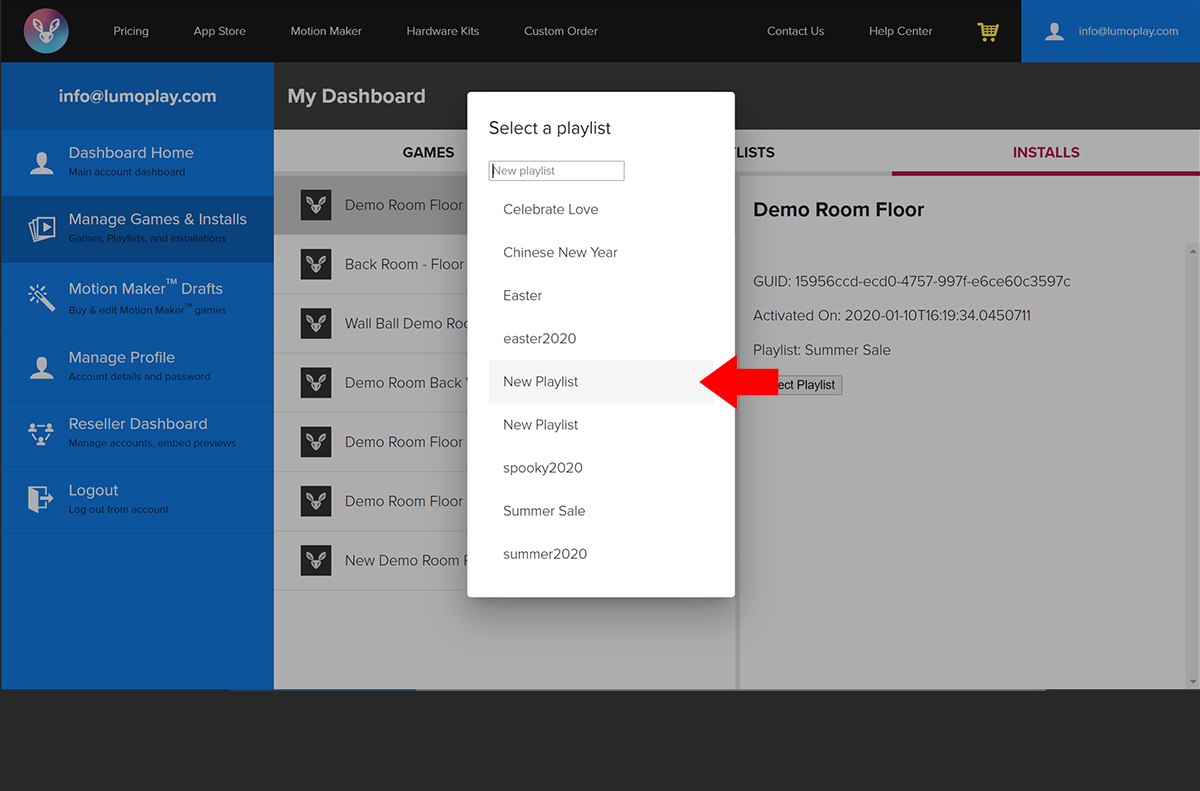 10) If it isn't already running, launch the LUMOplay desktop app. As long as your installation is connected to the internet, it will automatically begin downloading the playlist apps and will launch them. If you want to adjust the time each app plays for, you can select the playlist in the desktop app and adjust the time.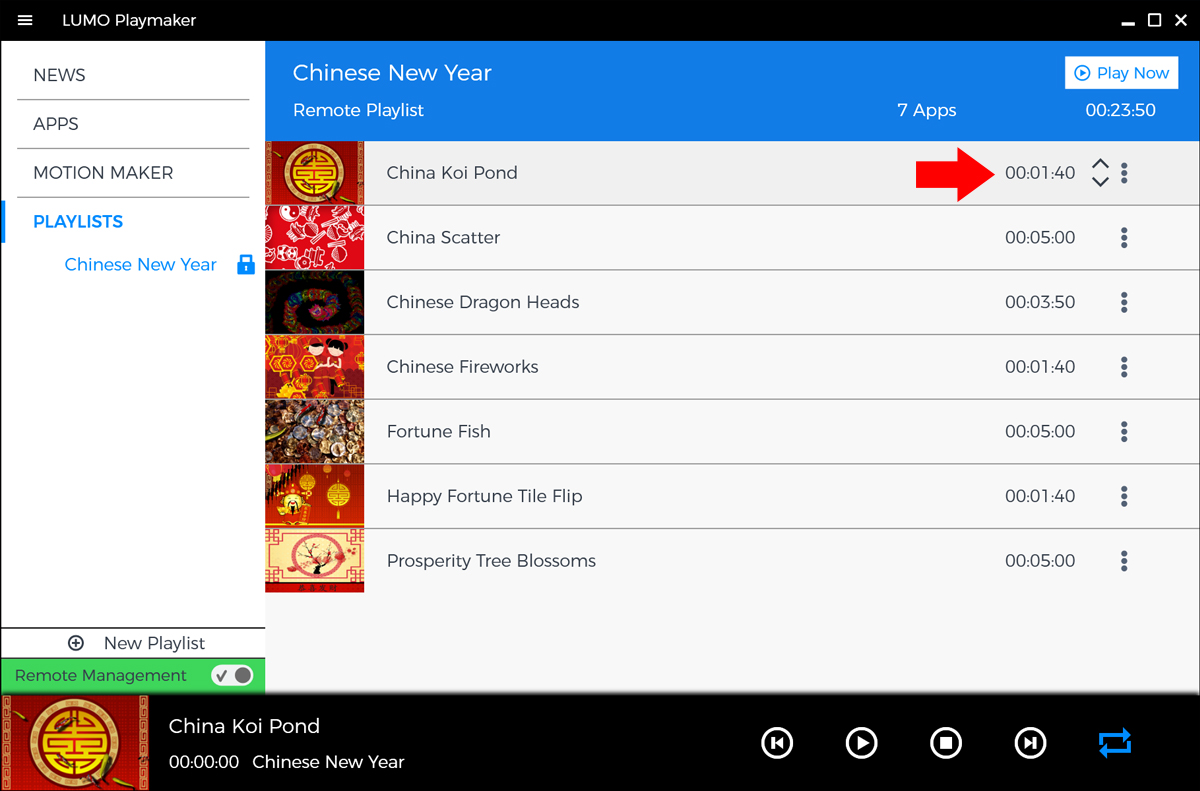 We know this isn't perfect yet. If you have feature requests or suggestions for improving the remote playlist management tools, please leave us a message in the community forum.
Questions? Contact us!