The Game Gallery Menu is an interactive playlist menu available for LUMO Playground and LUMO Playmaker.
After a certain amount of inactivity, or when a game in the playlist ends, the Game Gallery menu will appear, giving the user control to choose which game will play next.
How to activate the Game Gallery Menu:
1. Create a playlist by clicking on the "New Playlist" button on the left side of the window.
2. Click-and-drag games from your game library onto the playlist's name in the sidebar
3. Start playing the playlist by double-clicking on its name in the sidebar, or by selecting it and pressing the "Play Now" button in the upper portion of the window.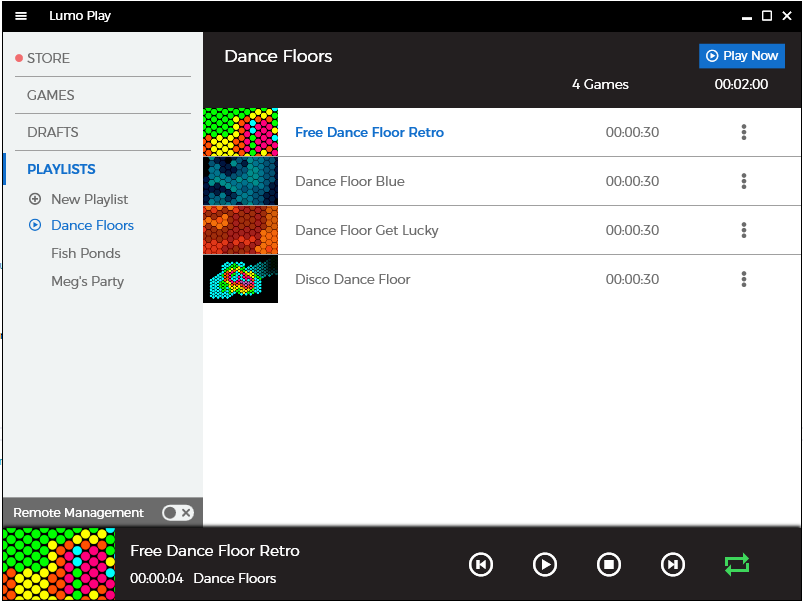 4. Click on the green button beside the media controls to cycle through the different playback modes until the

image appears. There are 4 possible playback modes (some modes may be disabled if your playlist only contains a single game):
Loop - Play the games in-order, and re-start from the beginning after the last game finishes
Shuffle - Play the games in a random order
Single Game - Play the current game forever; do not skip games
Game Gallery - Show an interactive menu that lets players choose the next game
The Game Gallery Menu should now appear between games: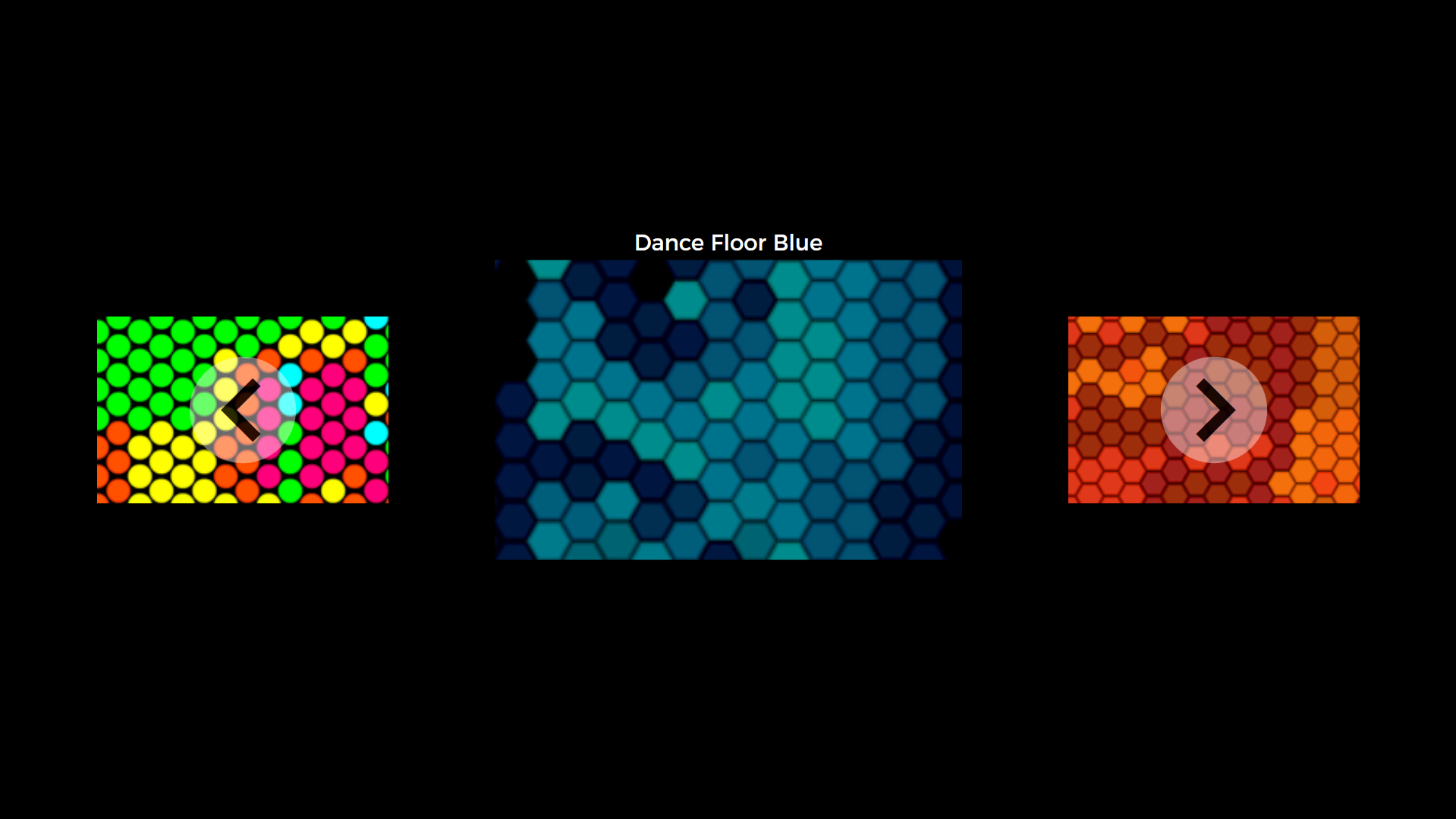 If you have any questions about the Game Gallery Menu, or any other feature of LUMOplay, please contact us.