Let's work together!
We're pumped to help you design a unique interactive experience that will truly be unforgettable.
After making over a thousand interactive games and effects, we've figured out how to create custom interactive's quickly and affordably priced.
Here's some of our work: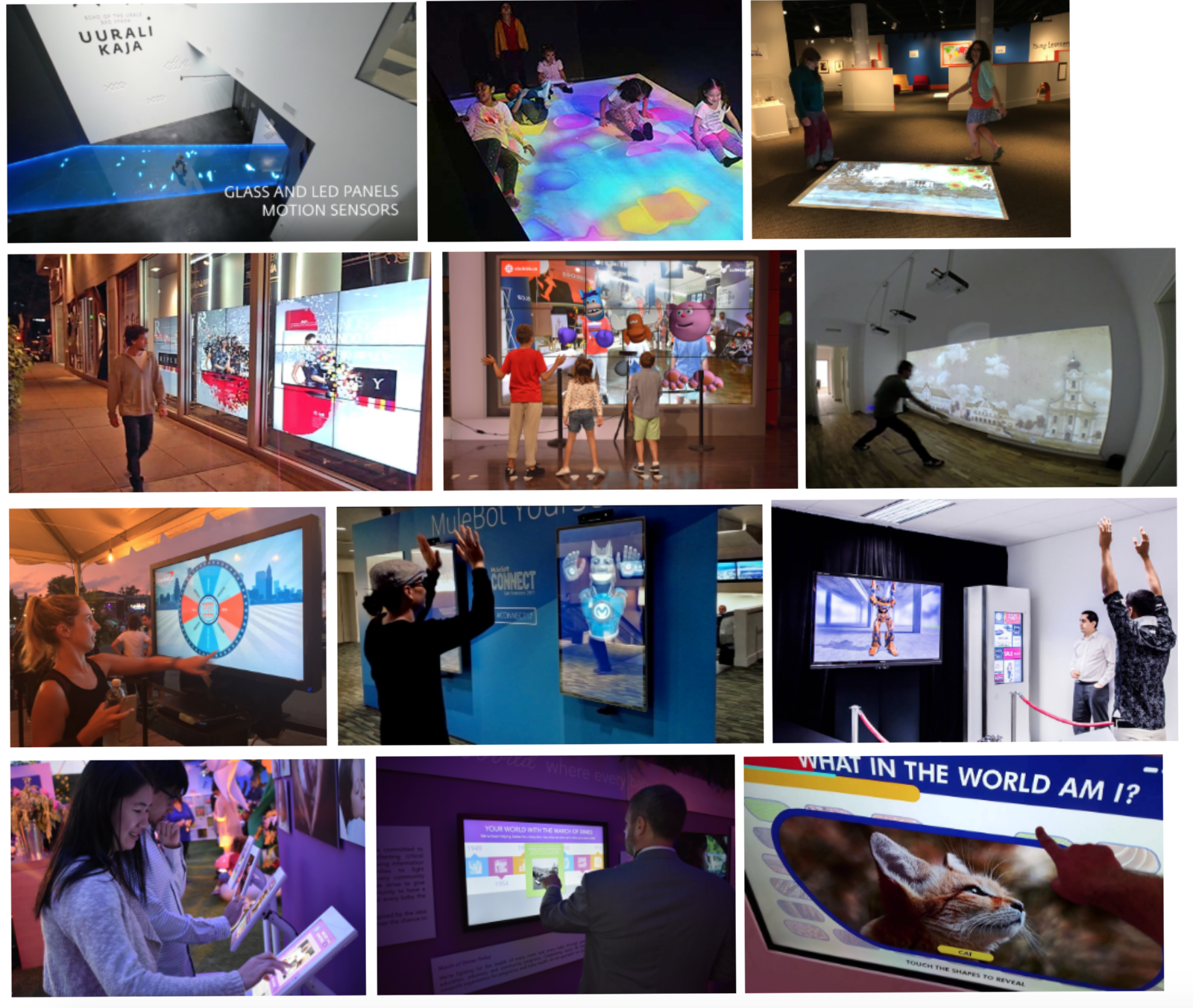 How much will it cost?
To get started, we'll need you to complete this form: https://www.lumoplay.com/get-a-quote/custom-order-quote 
We know, a form? Ugh... Everyone hates filling out forms, but this form is super helpful for us and it will save everyone's time by providing us with all the information we need in order to give you a proper price estimate as quickly as possible.

Once you submit your project info, we'll get back to you within one business day with a breakdown of your project costs, and any questions or suggestions we have.
We can't wait to hear about your project! 
Can I make changes?
You will be permitted up to three change requests within five business days of the delivery of your game. Change requests are adjustments to speed, volume, and/or basic particle behavior, and do not include new code development or significant changes to the game style or interactions. 
How long does it take?
The lead time is indicated in your custom order estimate. Generally, custom orders take around 10 - 20 business days to complete. Development will start once graphics and payment are received.