Any projector will work with Lumo Play, but to pick the best one for your space and installation type, you will need to learn a few things about projectors.
Aspect Ratio
The Aspect Ratio of a digital display represents the size relation between the width and height of the display. The most common aspect ratios for projectors are 16:9, 16:10 and 4:3.
Most Lumo Play games are created to be displayed at 4:3 or 16:9 (see game description for resolution). We can customize games for different resolutions if desired.  
Throw Ratio
The Throw Ratio (often written TR) represents how big the image will be, and is usually written as #:# or #:#:#
In the first case, the first number is the distance from the lens to the projection surface, and the second is the diagonal distance of the projected area. So a 1:1 throw ratio would produce an image 1 meter diagonal, from a distance of 1 meter. In the second case, the second and third numbers represent width and height.

To get a large image from a small distance, you should look for a throw ratio where the first number is 1 or less. Projectors that have shorter throw ratios are called 'Short Throw Projectors'.

There's a handy tool on Projector Central's website to help you quickly discover the total size of a projected image from any model of projector, and you can even search specifically for short throw projectors. Try it here.
Orientation / Angle Range
Some projectors cannot be pointed down for an extended period. We recommend Casio Lampless projectors for floor projections as they offer extremely long bulb life around 20,000 hours, and they are safe to point in any direction. If you're unsure about the orientation or angle range of your projector, it's best to contact the manufacturer.
Lumens
We recommend 2500-4000 lumens for small events and venues, and 4000-6000 lumens for retail spaces and tradeshows. You can find some recommended projectors in our shopping lists.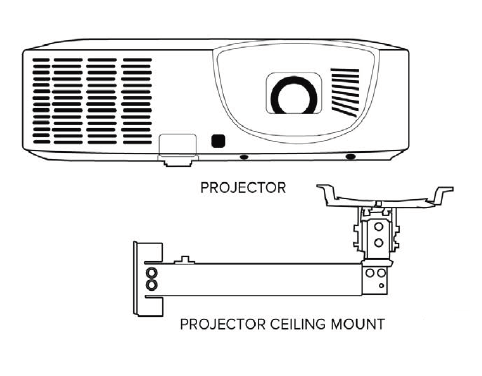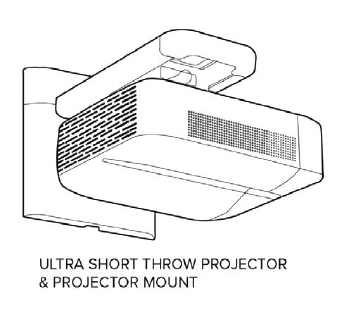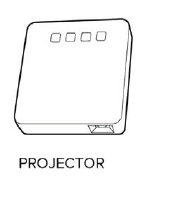 Questions?
If you have questions about the projector you're choosing, you can send us a link and we will quickly review it to make sure it will work. We can also be hired to consult on your project and provide you with a list of suitable hardware.
Click here to contact us
.