The Games section of LUMOplay shows a collection of games that you own. Before you can play any games, you need to download them.
To download a game, simply click on the

button on the right side of the game. You can cancel downloading a game by clicking on the small X that appears in the upper-right of the download progress.
You can queue up multiple games to download by clicking the

button for each one.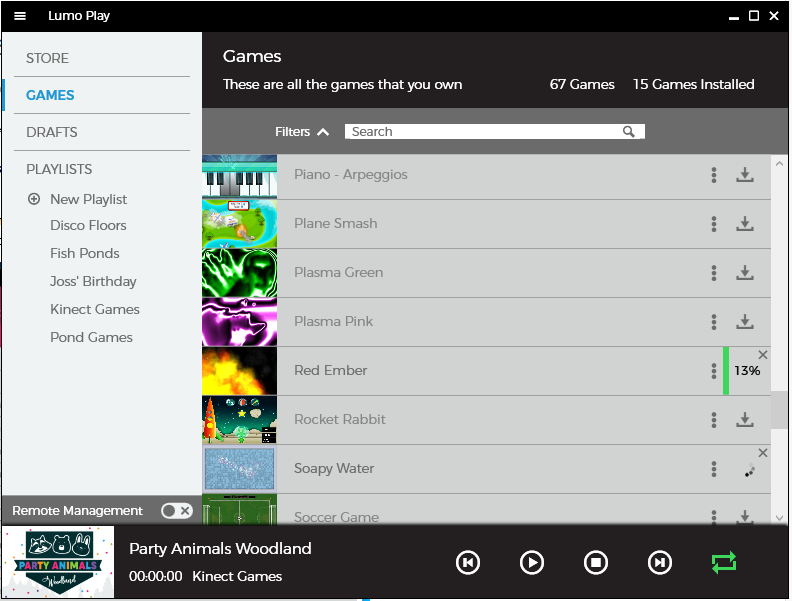 The game library is sorted so that installed games are at the top and uninstalled games are at the bottom. When a game is installed its background will turn white instead of grey.