The APPS section of LUMOplay gives you access to all the apps that are included with your subscription, as well as any custom apps you've made and published using Motion Maker, or commissioned from our development team. Before you can use an app, you need to download it.
Click on the

button on the right side of the game.
You can cancel downloading a game by clicking on the small X that appears in the upper-right of the download progress bar.
You can queue up multiple apps to download by clicking the

button for each one.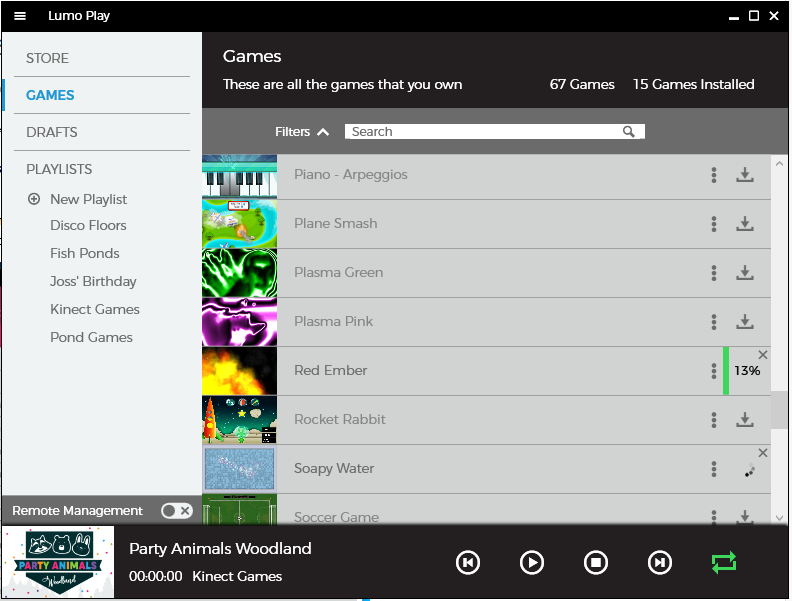 The app library is sorted so that installed games are at the top of the list, and uninstalled games are below a dividing line, and highlighted in grey.
Can't find the app you're looking for? Read this...