LUMOplay is plug-and-play software that you can use to make interactive floors, walls, tables, windows, and more!
To use LUMOplay, you need:
a Windows computer that meets our minimum requirements
a display (like a projector or TV) OR a touchscreen
an internet connection to activate your subscription and download content - you don't need to be online all the time unless you want to manage your content remotely
Here are our setup guides for different types of systems

Buy a hardware kit or source your own equipment
LUMOplay allows you to choose the best equipment for your project, and source your equipment, installation, and maintenance services close to home.
If you're not sure about something you're thinking of buying, send us a link! We'll let you know if it'll work with LUMOplay.
Here are our shopping lists for different system equipment
Installation is simple:
Download, install and launch LUMOplay.

Choose between six common types of systems (floor, wall, etc).

Choose which camera or touchscreen you will be using to control the games.

Choose the monitor, projector, or display you what the games to appear on.

If necessary, adjust the camera settings to increase or decrease sensitivity (the default settings are usually fine).
Here are detailed instructions to install and calibrate LUMOplay
Choose a game and play!
Ready to try it? Download LUMOplay for free!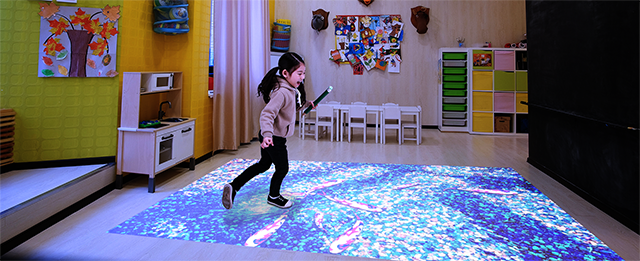 Still have questions? Contact us!