It's easy to upgrade LUMOplay Free to a
Playground
or
Playmaker
subscription at any time. Subscriptions can be paid monthly, or pre-paid annually.
Install LUMOplay before beginning this process. The LUMOplay installer is available in the dashboard of your account on LUMOplay.com
1. In the Software
Open LUMOplay Free and click the "Upgrade Now" link.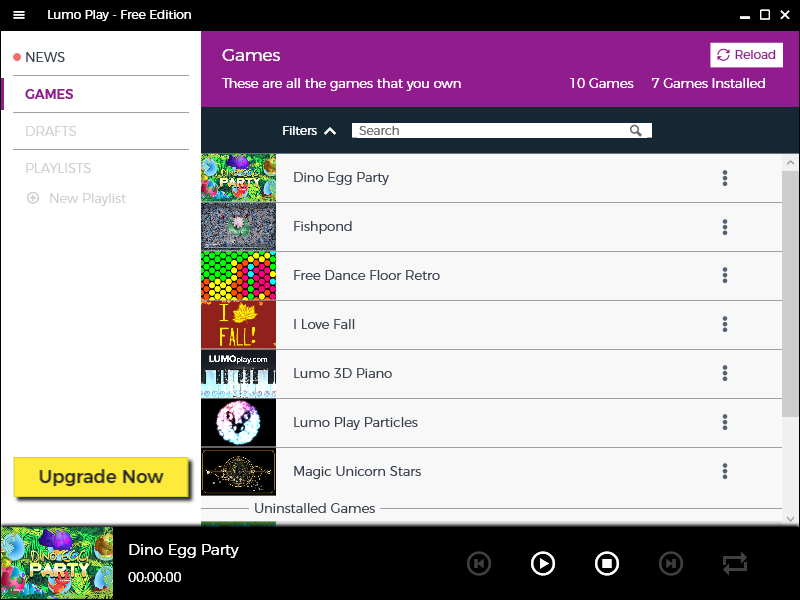 You will see this pop-up: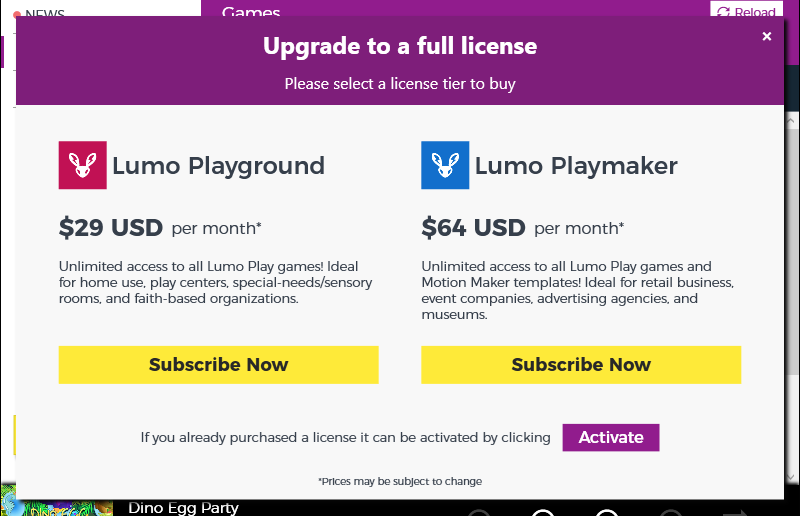 Here's where you will either need to subscribe to our
Playground
or
Playmaker
tiers. (If you have already subscribed, skip ahead to step #3).
Click "Subscribe Now" for the tier of your choice. This will take you to
LUMOplay.com
.
2. On the Website
Log into your account on our website
www.LUMOplay.com
, choose the subscription you want.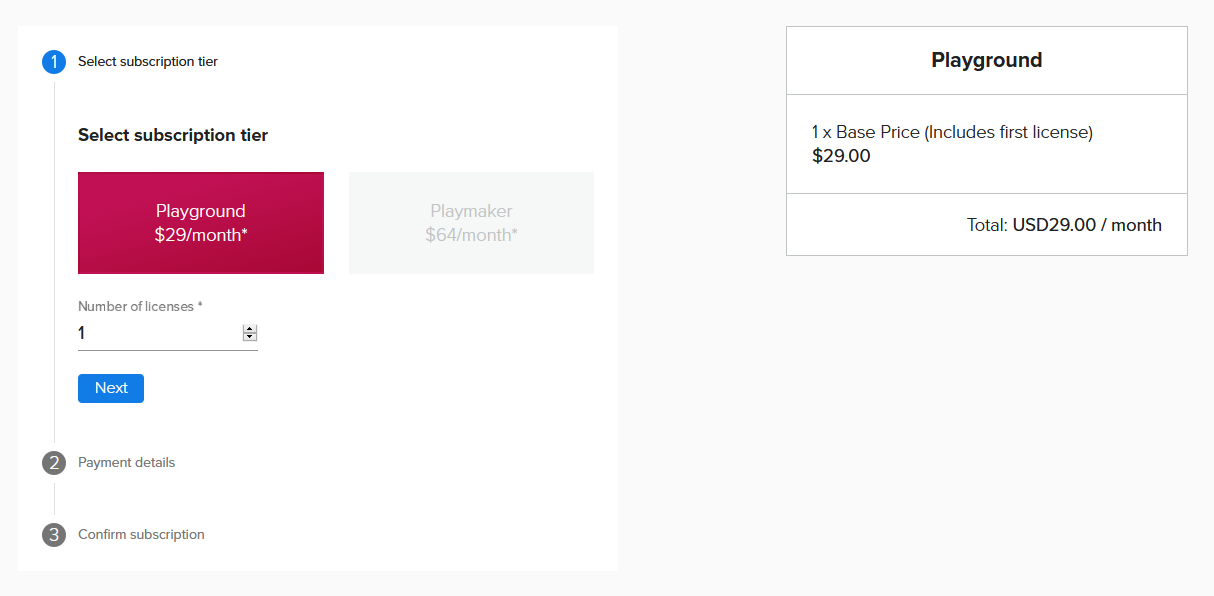 If you've already subscribed, you can add additional licenses to your account by going to your main account dashboard: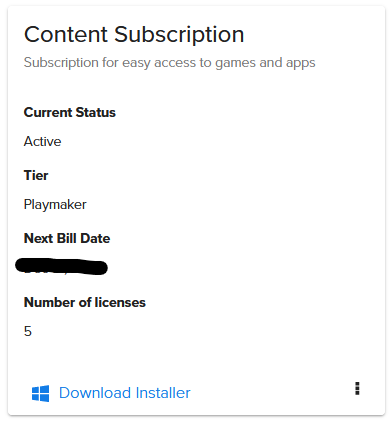 You can also update your payment information through the dashboard.
3. In the Software
Once you have signed up for a subscription you can return to LUMOplay Free and click the purple "Activate" button.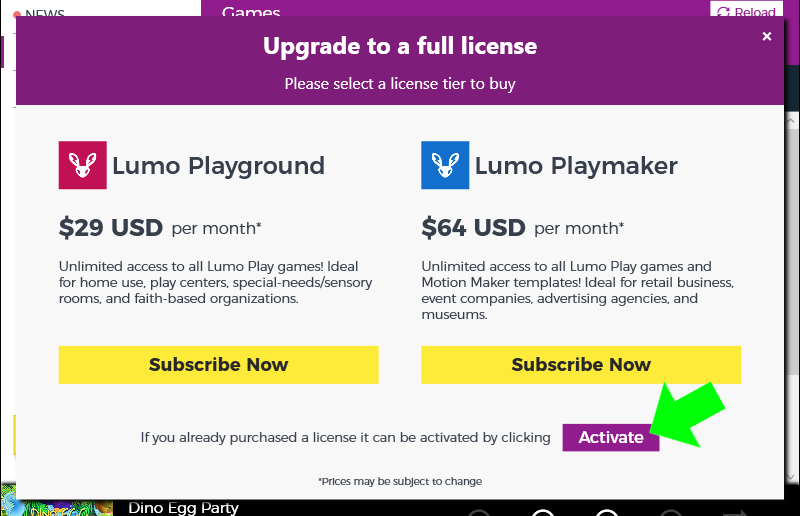 You will see this pop-up. Click "Yes. Activate Now"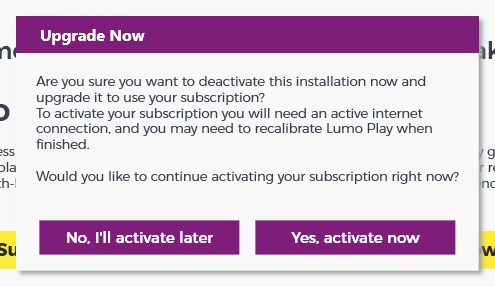 Select your language.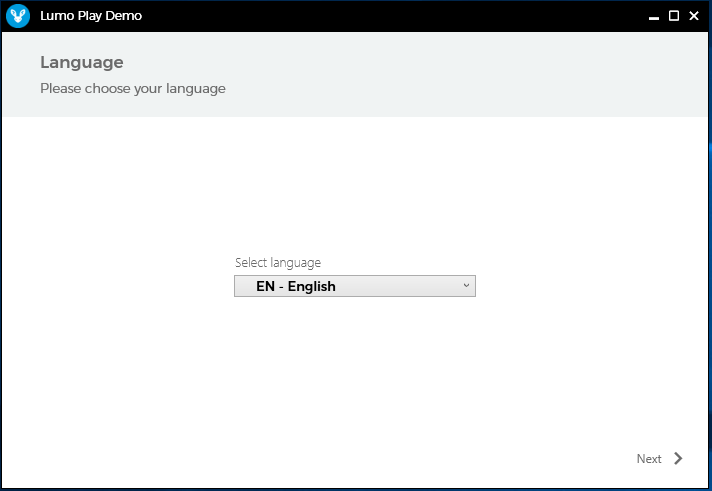 Log in using the same login information that you use on the
www.lumoplay.com
website.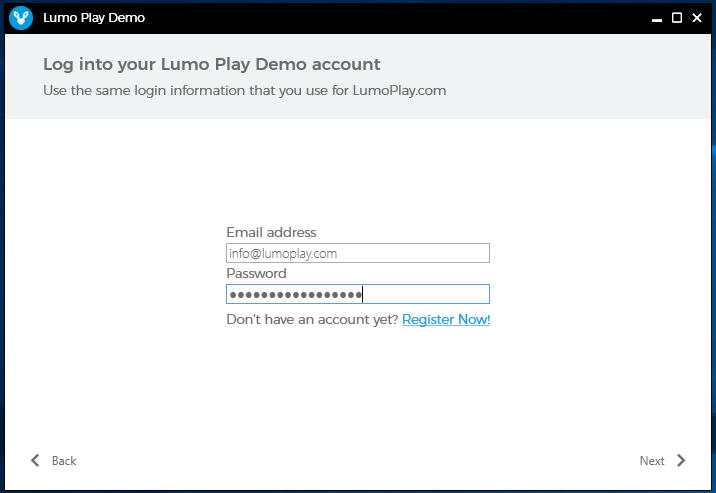 Choose the software version that you subscribed to; either Playground or Playmaker. Click Next.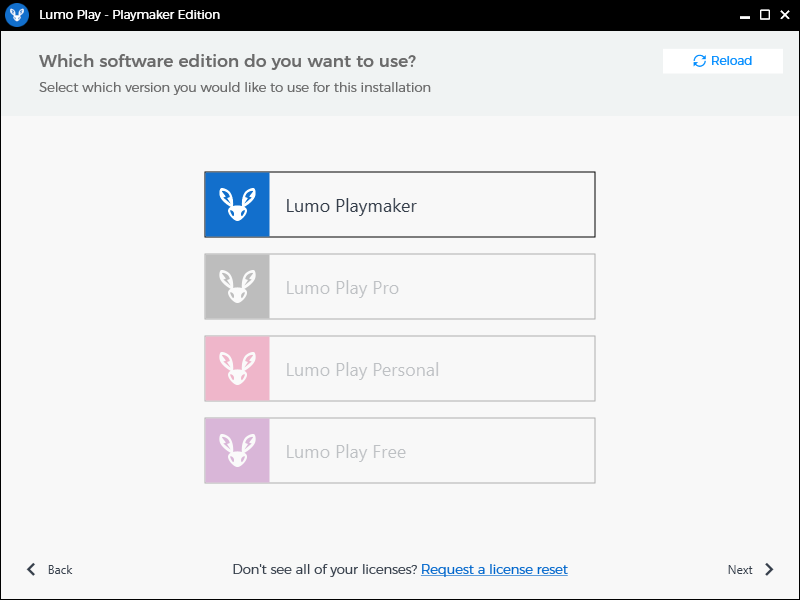 Name your installation, Click Next.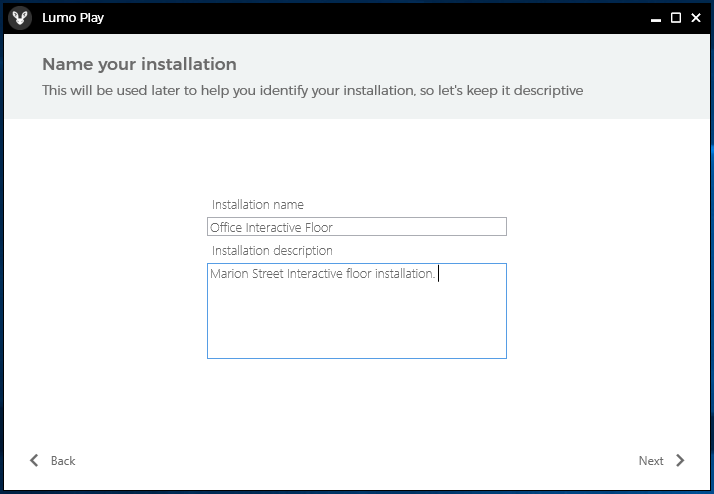 Choose yes or no for personal information consent. Click Next.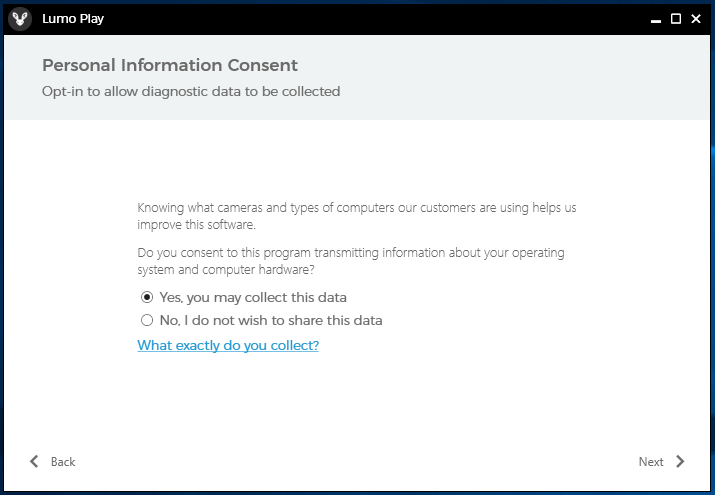 You have registered your new software! Woohoo! Party!
4. Next step: Calibrating - Here are the steps to calibrate your system.