Follow these steps if you want to change the email address associated with your LUMOplay account.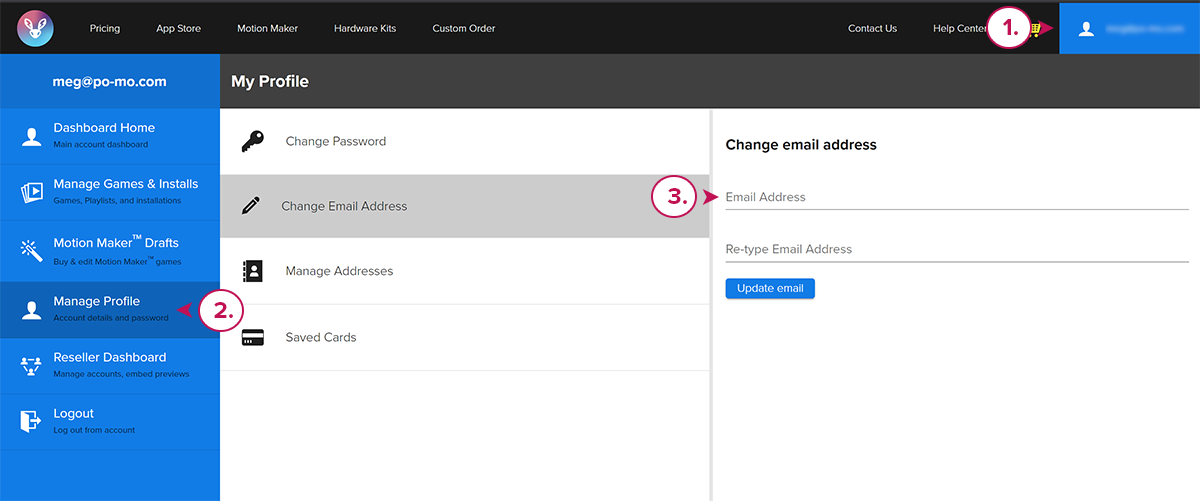 1. Log in to your LUMOplay account on the LUMOplay.com website and go to your account dashboard.
2. Select 'Manage Profile'.
3. Choose 'Change Email Address' and choose a new email address for the account.
Please note that you may have to reactivate any licenses you currently have running to re-authorize the license with the new email address.